40 Death Spots Identified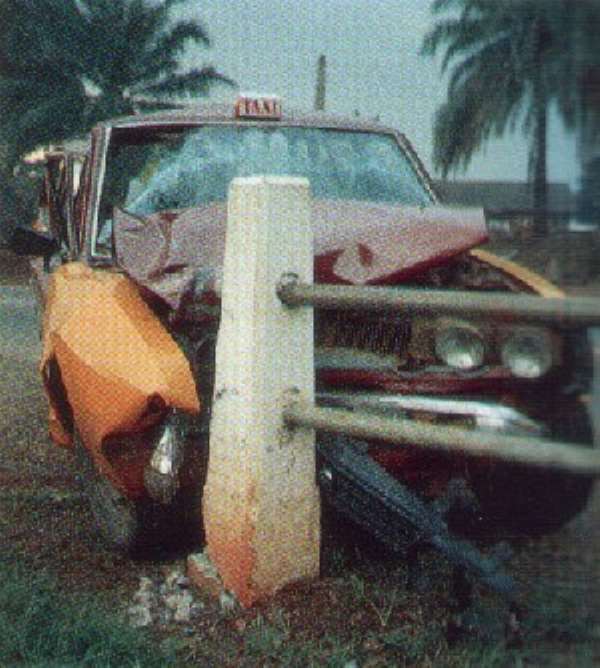 Forty locations have been identified by road transport agencies as the most dangerous on Ghanaian roads.
A study carried out to enable the agencies to take pre-emptive actions as a basis for safety on the roads mentioned Asiakwa and Potroase on the Accra-Kumasi Road, Asikuma Juncton on the Atimpoku-Ho Road and Nobewam on the Accra-Konongo Road as some of most dangerous areas on the trunk roads in the country.
The Deputy Minister for Road Transport, Mr Magnus Opare-Asamoah, announced this at a symposium on road accidents organised by the Ghana College of Physicians and Surgeons in Accra yesterday.
He said the ministry had over the years worked in collaboration with the Building and Road Research Institute (BRRI) to compile accurate and reliable accident data to guide decisions and interventions to reduce the menace.
He attributed the problem on these roads partly to their conditions and said identified sections of the Accra-Kumasi corridor had been redesigned on reconstructed to remove the hazards.
Mr Opare-Asamoah, however, said human error and unsafe vehicles accounted for most road traffic accidents.
Statistics indicate that more than 80 per cent of all road traffic accidents are caused by driver factor, while road defects account for 15 per cent.
Measures were, therefore, taken as part of the five-year National Road Safety Strategy (NRSS) which was introduced in 2001 to reduce the menace.
Some of the measures taken included contribution to the enforcement drive by the Motor Transport and Traffic Unit (MTTU) through the provision of logistics, replacement of the old Road Traffic Ordinance of 1952 by Act 683 of 2004, the strengthening of the Driver and Vehicle Licensing Authority (DVLA), among others.
The President of the Ghana College of Physicians and Sureons, Professor S. Ofosu Amaah, said reports from the United Nations (UN) indicated that globally road traffic accidents came ninth among all causes of death and if nothing was done about it, it would rise to the third position by the year 20202.
Facilitators and participants were drawn from the College of Physicians and Surgeons, BRRI, the Ghana National Road Safety Commission, DVLA and the Ghana Health Service (GHS).
The rest were the Ghana Police Service, the Ghana Armed Forces, the MTTU, the Ghana Private Road Transport Union (GPRTU) and the Ministry of Road Transport.