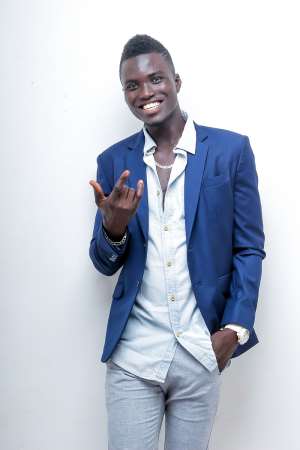 KGees' 'Bless Ma Hustle' has made it to the charts of Afrikan Vibes, which makes him the first up and coming artiste from Ghana to be featured on the largest African and Kwaito music promoting community. The song talks about the life of a ghetto youth trying to be successful in life.
Micheal Kofi Agyare known by his stage name KGee expressed his profound gratitude to the Founder Yamikani Yoshida and the team of Afrikan Vibes for believing in his talent and promoting him across the world. He Said " Sometimes I receive calls from different countries, especially Liberia, South Africa, Kenya, Jamaica, USA etc, people call to tell me how my song motivate them and encourage me to continue doing good music, their words makes me feel proud that my song is touching life's. I'm looking forward that my relationship with Afrikan Vibes will go beyond the internet, they've been very supportive and I hope they are going to support my upcoming projects".
KGee is fast gaining waves of interest in his local music industry with his rap prowess and songwriting ability which is setting him apart from his peers. KGee is signed to Street Africa Entertainment and set to release his latest single "Welcome To Ghana" before Christmas.