Confused about How to Choose the Best Medical Tourism Company in India?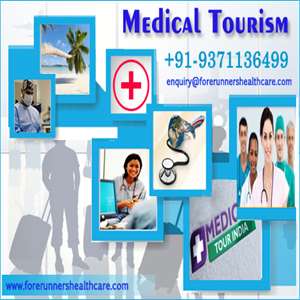 Overview
There are many medical tourism companies in India and choosing the best one among them could prove a tough job. This is because many of them boast about the high quality, faithful services and care on their websites. However, it is necessary to understand that not all of these facilitators are completely honest with their clients regarding the services, pricings, terms and conditions.
Lack of transparency and dishonesty of the medical facilitators can put you into grave trouble when you finally land abroad for treatments. This is why medical tourists should be cautious about choosing their medical tourism company in India.
How to Choose The Best Medical Tourism Company in India?
Various factors that contribute to the popularity of a medical destination include the following:
Cost savings
Healthcare facilities
Visa formalities
Ease of communication
Reputation of doctors
Popularity as tourist destination
Political stability of the country
The cost of services f the most vital aspect which you should check. Ask your medical tourism company to tell you the exact payable cmount and find which aspects of medical tourism they will be going to cover. The best medical tourism company in India will provide assistance on every step and your medical reports to the team of doctors. They will also guide you to procure your passport and visas for overseas travelling. Also the cost of facilities include in the package should comprise of the treatment costs, hospital charges, accommodation, transportation, pre and post operative care, three meals per day, sight seeing and flight tickets. Compare the prices for different medical facilitators to get the best deal.
Choose a medical tourism company that lets you talk to thee surgeons abroad before you make the initial or token payment. A video conference session with the surgeons who will be treating you abroad can help you to form a clear idea about their expertise and knowledge. Post this conference, you will feel more confident about your decisions. The patient coordinators may ask you for medical records and send it to the doctors so that they can provide proper consultation through video conference call.
They should let you talk to some of their previous clients who had similar healthcare problems. Choose a medical tourism company who have a good reputation regarding the services rendered by them.
Forerunners Healthcare- Get Extensive Assistance To Plan Your Medical Tour to India
Forerunners Healthcare is the first government registered medical tourism company in India offering a wide range of medical services to the medical tourists at affordable prices. We have close ties with the world class hospitals at different cities across India that have hi-tech equipments, state-of-the-art infrastructure, comforts and facilities, skilled doctors, compassionate and dedicated nurses. Our team will take complete care of our global patients when they travel to India for their medical and health care services.
We offer the following services:
Significant cost savings since you the cost of medical treatments in India is lower by 60-80% compared to the Western countries
Internationally accredited medical facilities using the latest technologies
Highly qualified physicans, surgeons and hospital staff
Fluent English speaking staff
Arranging your medical tourism visas
No wait lists
Easily be combined with a holiday/business trip
Options for private room, chef, translator, etc.
Forerunners Healthcare has established a standing of the best medical tourism company in India. Our team arranges and facilitates patient's flight, schedule their appointment with the doctor, hotel accommodation etc. In addition to the medical services, we also offer other quick services such as complete travel, transport, accommodation and tourist assistance to the medical tourists and their family. We invite the global patients to take a tour of the site; we understand your needs for health and encourage you to take the best decision.
Send your queries on our Email ID: [email protected] and call us on our International Helpline Number +91-9371136499 to get the best possible solutions for your health and medical travel. Our group will ensure to make your medical trip to India hassle-free and peaceful so that you return contented to your native country.