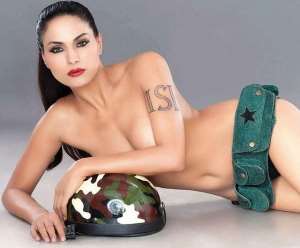 Venna media mania started on December 16. It was widely reported in different media outlets both in India and Pakistan that she had gone missing two days ago on December 16 after returning from a film shoot.
Both Malik's family and Pakistani authorities had confirmed that Malik is not Pakistan.
Sources had confirmed that Malik is now at Oakwood Hotel room number 311 in Mumbai.
Veena Malik who is known for her various social causes, most notably as a representative of the World Health Organization was found in a hotel in Mumbai.
Controversy resulted in Pakistan over a nude image of Malik on the cover of FHM magazine India edition in which she had "ISI" written on her upper arm – the initials of Pakistan's controversial Inter-Services Intelligence spy agency.