African envoy to target Lord's Resistance Army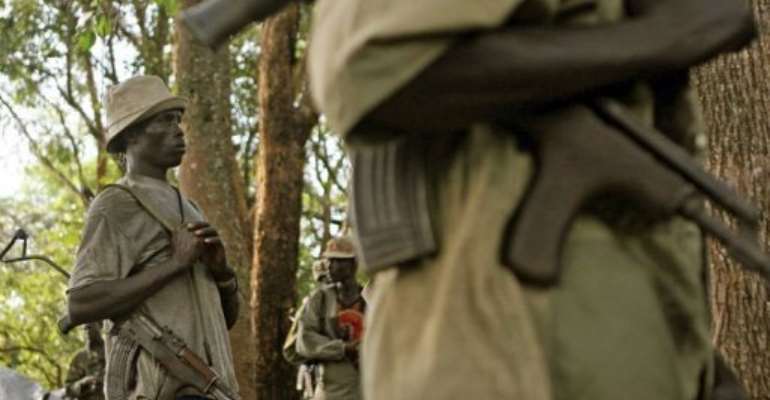 ADDIS ABABA (AFP) - The African Union Wednesday appointed a special envoy to head efforts aimed at "bringing an end to the atrocities" carried out by the Lord's Resistance Army.
Mozambican diplomat Francisco Madeira will lead the pan-African bloc's special initiative on the LRA, which aims to stamp out atrocities carried out by the Ugandan-born group, according to a statement.
The group, led by the international war crimes fugitive Joseph Kony, launched a rebellion in northern Uganda in the late 1980s, but it has since scattered across the Central African Republic, Democratic Republic of Congo and South Sudan.
The LRA has carried out "atrocities against innocent civilians, in particular children and women, including abduction, murder, mutilation, burning and looting of villages," the statement added.
US President Barack Obama in October announced that he was sending about 100 troops to train and advise regional armies hunting down LRA remnants.
An 11-nation UN committee on security in central Africa also announced Wednesday it was due to meet in Bangui December 5-9 to to discuss regional security and the hunt for the LRA.
"We hope that the international community will continue to mobilise to support regional efforts and those of the African Union so that together we can put an end to the LRA," UN Regional Office for Central Africa head Abou Moussa said in a statement.
The ministerial meeting in Bangui will also discuss a raft of other security issues in the troubled region.