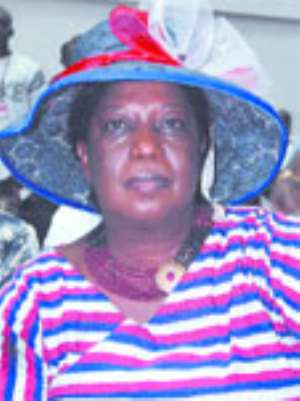 The Funeral programme of the first Vice Chairman of the NPP and the Matriach of Ghana's Fourth Republic, Madam Hawa Yakubu, has been released by the family.
The family revealed that a post-mortem report released to the family in London has revealed Madam Hawa Yakubu died from cancer, bringing to an end, the controversy over what might have caused her demise.
Ms. Hawa Yakubu's body will be brought to Ghana on 30th April, 2007 by a small contingent of family members dispatched to London for that purpose.
From that day, Hawa would be taken to her house in Accra where wake will be kept for her on May 1 and 2, 2007.
On May 3, she would be taken to the forecourt of Parliament where her body would be viewed by well wishers of the house.
She would be flown to Pusiga on Friday May 4, 2007,