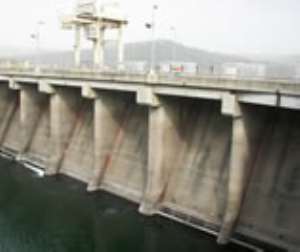 The Executive Chairman of the Volta Aluminum Company (VALCO), Dr. Charles Mensa is worried that after 50 years of independence, Ghana has not benefited much from science.
He said the country is too vulnerable relying on nature.
VALCO is shutting down operations following energy supply shortfalls occasioned by low water levels in the Volta Lake, and the shut down is projected to send the bulk of the company's 700 man staff home.
Dr. Mensa said he is not so worried by the shut down as the prospects for growth for the country when we have to still rely on the elements.
"To travel 40 years and still bedevilled by rainfall and no rainfall, rainfall and no rainfall, that tells something about us. Because here we are celebrating our 50th anniversary and it seems as if our agriculture is rain fed, …if we don't have rain there is no food, if we have rain then we have plenty of harvest. The same with our industry, no rain no industry, …We've gone so far with science that we should be able to solve this kind of problem. It shouldn't bedevil us again as we look down the next 50 years", he told Joy FM's Israel Laryea in an interview.