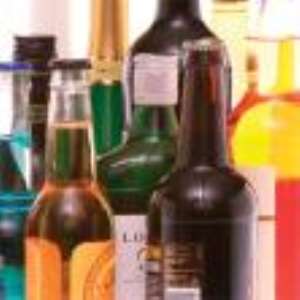 The National Road Safety Commission (NRSC) has rejected any link to the power of evil forces regarding the increasing spate of road accidents in the country and called for a ban on the sale of alcoholic beverages at lorry stations.
The commission said since most of the accidents were as a result of human errors, it behoved the citizenry and stakeholders in the transport industry to campaign against reckless driving and other acts of indiscipline on the roads.
The Chairman of the NRSC, Mr Johnson Aboagye, told the Ghana News Agency (GNA) in Kumasi at the weekend that passengers, including all Ghanaians, had a duty to report reckless drivers to the appropriate authorities for prompt action in order to ensure safety on the roads.
"It is wrong for the citizens to assume that enforcing motor traffic regulations is the sole duty of the police," he said.
Mr Aboagye pointed out that in view of the dangers accidents posed to the socio-economic development of the country, the NRSC, in collaboration with the Police Motor Traffic and Transport Unit (MTTU) of the Ghana Police Service, had stepped up road safety campaigns to save precious lives.
The NRSC chairman also called for the implementation of proactive measures, including the ban on the sale of alcoholic beverages at the lorry stations.
Mr Aboagye appealed to personnel of the MTTU to strive not to compromise their responsibilities, but to enforce motor traffic regulations to the letter so as to bring to book all indisciplined drivers.