An Open Letter To Kwesi Pratt Jnr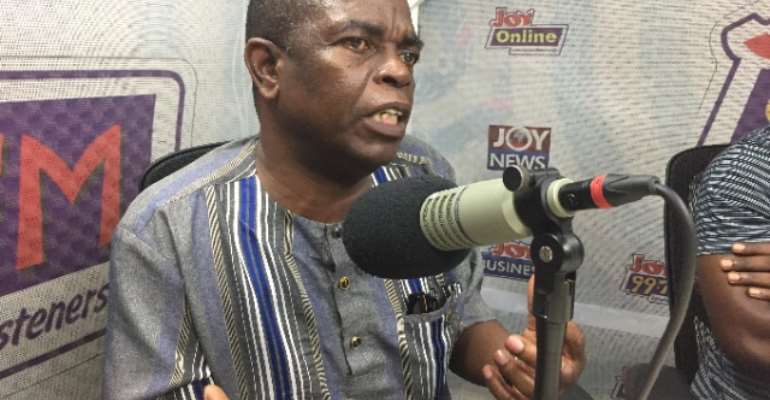 Dear Sir, I bring you greetings from the high mountains of "low-cost", a suburb of Obuasi. Even though the harmattan is still very active in the air and seems to distill a hazy feeling of sleep on the entire World, my new location has traces of "green leafy" materials. The morning "tweets" from the birds around provides enough grounds for cogitation.
Sir, I only heard scraps of your statement this morning. I understand you gathered some "political animals" at your feet all in the name of press conference and fired some missiles into the air, producing a mixture of "contrail and miasma".
Among those missiles what stands tall is "we will reject the 2020 elections".That statement puts you ahead of all the comedians in this country.
Given the "conundrum" over the advantages of the new voters register that has totally thrown you and cohorts into chaos, unfashionable members of the "umbrella party" are nauseating, even the blond talkative at "Kokomlemle".
Mr. Pratt, maybe you know the truth but you seek to display myopism just to camouflage your hypocrisy. Unfortunately for you, we are the majority even though our voices are not as loud as yours because we don't have access to microphones.
This your "media orgasm" reminds me of December 2012 when you "sheepishly" said "no supreme court judge can over turn the election results".
I am beginning to think that sometimes when you are given a headphone in a studio, be it a radio or TV station, you are forced by your "cranial cavity" into thinking that you are in a "cockpit"- a clear psychiatric condition. As someone who admires you from a distance, I have chosen to offer you free medical/mental service. I put you on the following medications;
1.im diclofenac 75mg start dose
2.Tb. paracetamol 1g tds x 5
3.Tb. Chlordiazepoxide 50mg bd x 7
4.Tb. Hydroxyzime 25mg dly x 10
5.Tb. Clobazam 10mg dly x 7
I am clear in my mind that the above prescription will help you put on your garment of "hermit".
My patients are craving for my return on the ward. I would therefore like to put a spontaneous full stop here.
Your review date is in two weeks time, don't forget to come around.
I hope that this piece of writing will meet your favourable considerations and I look forward to hearing from you soon.
BY Emmanuel Bombande.