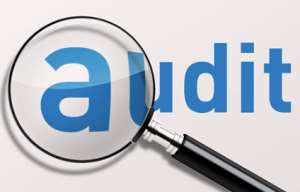 On 31st December 2019, The Auditor General through a circular indicated his readiness to include as part of his maiden Audit, Assets and Liabilities of public officer holders in consonance with Article 286 of the 1992 constitution of the Republic of Ghana as well as Public Office Holders(Declaration of Assets And Qualification Act,1998(Act 550).
The communique from the Auditor General sounds refreshing and pleasing to the ears of admirers of probity and meticulous accountability. It must, however, be noted that, for so many years, we have never had the calibre of the current Auditor General who is determined enough to ensure that, public office holders are held in check. For the first time in the history of this country, we are going to have ASSETS AND LIABILITIES DECLARATION AUDIT.
The current Auditor General, Mr Daniel Domelevo must be commended for this bold exercise. Inasmuch as this exercise seeks to ensure strict adherence to the dictates of the statute in force hereinafter referred to as "PUBLIC OFFICE HOLDERS( DECLARATION OF ASSETS AND QUALIFICATION ACT,1998(ACT 550), some of us are of the opinion that, some public officers who were left out in the catalogues of officers enjoined by law to declare their Assets and Liabilities must be added to the list to efficiently achieve the intent and objective of the framers of the law.
Article 286 of the 1992 constitution of the Republic of Ghana is supplemented by Act 550 which inter alia, provides in clear terms the characteristics nature of a public office and by virtue of same, those who fall within the said domain are required by law to declare their Assets pursuant to section 1(4) of Act 550.
It is trite learning that, an office created by the 1992 constitution of the Republic of Ghana or an Act of Parliament is a public office and so, those who man the affairs of these offices are qualified within the ambit and purview of the law to be described as Public Office Holders.
By chapter 22 of the 1992 Constitution of the Republic of Ghana and Act 2008(Act 759), Chiefs in Ghana are public Officers. It must also be noted that Article 275 talks about certain things which makes an individual unfit to be a chief. Same Article 275 is applicable to anyone who seeks to occupy any public office in Ghana including "member of parliament and office of president".
Article 275 reads and I quote " A person shall not be qualified as a chief if he has been convicted for high treason, treason, high crime or for an offence involving the security of the State, fraud, dishonesty or moral turpitude.
Paramount Chiefs in Ghana receive an allowance from the government, It is against this background that, Nana Akufo Addo in April 2017 announced to the National House of Chiefs a hundred per cent increment in their allowances. Act 550(Act 1998) defines what exactly public office means without ambiguity. Public office is defined by section 9(2)(a) of Act 550 as"
An office of the Republic or the Government or an office in a capacity the emoluments,
remuneration, or allowances attached to which are paid from the Consolidated Fund or public fund provided by the Government or by Parliament or under an Act of Parliament; or
(b) an office in a statutory corporation, a public corporation or on a board or council established by or under an enactment; or
(c) an office in a company wholly owned by the Republic.
The allowance(s) paid to Paramount Chiefs in Ghana are part of public funds or directly paid from the consolidated fund. The law says that an office in a capacity the emoluments, remuneration or allowances attached to which are paid from the consolidated fund or public fund provided by government or by An Act of parliament, the said officer by implication directly falls under the Asset Declaration regime and failure to do so constitutes a patent violation of Article 286 of the constitution of Ghana as well Act 550.
I would like to end this piece by quoting the famous dictum of Wuaku JSC in Owusu And Others v Agyei And Others [1991]2 GLR 493-517
"The fear of embarrassment to a chief should not be the ground for a chief not to account when a genuine demand for an account is made by his subjects ... it was Mensah Sarbah who enunciated the principle of immunity of the head of family from accountability which was later extended to cover occupants of stools. Now that by the Head of Family (Accountability) Law, 1985 (PNDCL 114), a head of family is made accountable to his family, I would recommend a similar law to be made by the legislature to cover occupants of stools . . ."
Indeed, the time has come for occupants of stool lands who by Article 267(1) of the constitution of Ghana are custodians of stool properties to be held in check and accountable in accordance with our solemn declaration and affirmation of our commitment to;
Freedom, Justice, Probity and Accountability;.
Dawda Eric(Equity)
Citizen Vigilance For Justice
6th January,2020