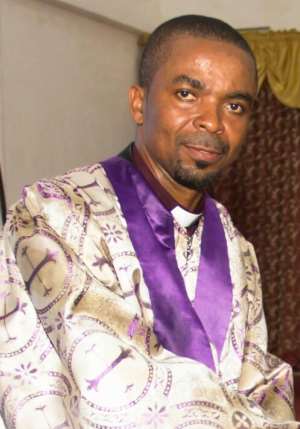 Bishop William Finney Blay
The founder and leader of International Gracelife Assemblies, Bishop William Finney Blay popularly called Solution Man says there are a lot of fake pastors in the system.
He says majority of these pastors are engaging in fraudulent acts and displaying their riches without shame.
Solution Man expresses difficulties that as the few ones are trying to lift the image of the ministry with the ordained gospel from God, majority are making them unpopular with their fraudulent behaviour.
He made this statement on Radio 1FM, 100.7MHZ in an interview with Odehyieba Nana Yaw Ampadu on the mid-day news (Kasiebo wɔ Krom).
He emphatically stated without mincing words that there are a number of big pastors in Ghana who are into fraud but the authorities are sitting unconcerned whiles they dupe innocent Ghanaians under the guise of 'anointing.'
The founder of the International Gracelife Assemblies noted that through dubious means a lot of pastors are amassing wealth with all manner of tricks.