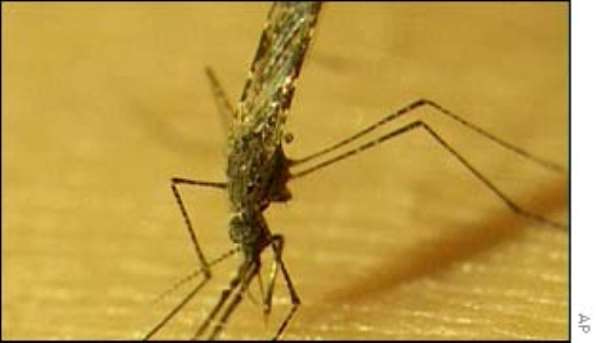 Ho, Dec. 30, GNA - Dr Mark Amexo, an international consultant on health on Thursday advised the country's health authorities to adopt Arteneter- Lumefantrine (Coartem) instead of Artesunate-Amodiaquine in the treatment of malaria.
He explained that Coartem, which was recommended by Professor Fred Binka an international scientist was a more tolerant, cost effective in the long-run, though a costly treatment for malaria in the country. Dr Amexo, a member of the Technical Committee of the Global Fund said it is dangerous to experiment with the lives of the citizenry by adopting a cheaper therapy; Artesunate-Amodiaquine, when a more tolerant but expensive treatment was available.
Addressing a press conference in Ho on the issue, he explained that the country stood to bear greater cost of having to manage the negative side effects of Artesunate-Amodiaquine in the long-term, instead of bearing a higher cost in the short term by adopting Coartem. According to Dr Amexo, the fact that Artesunate Amodiaquine could be produced cheaply locally does not make it the best and cost effective approach to the treatment of malaria.
He said both Coartem and Artesunate Amodiaquine were recognized by the WHO for the treatment of malaria and supported by Global Fund but recipient countries were expected to make the choices most scientifically suitable to their environment. Dr Amexo said the call to administer Artesunate Amodiaquine separately could not solve the problem but amounted to "begging the issue". He said both Artesunate Amodiaquine and Coaterm could however, be used with a Pharmaco Vigilance system in place to monitor any possible side effects for timely remedy.
Regarding the choice of Artesunate Amodiaquine for malaria treatment in the country, Dr Amexo explained that it was the result of a survey among children under five years out of which 30 per cent of them were found to be resistant to chloroquine treatment, leading to complications and death, including pregnant women.
He said there was therefore a good basis to change from chloroquine for children and pregnant women though it (chloroquine) could still work for adults.
Asked why pharmacists in the country seemed to be silent over the issue, Dr Amexo explained that it might be because there were not enough clinical pharmacists in the country to closely monitor in-patients reactions to drugs.
He said clinical pharmacists were expected to offer their professional advice to medical doctors regarding reactions they observed in patients relating to drugs and whether to continue with or discontinue a particular therapy.