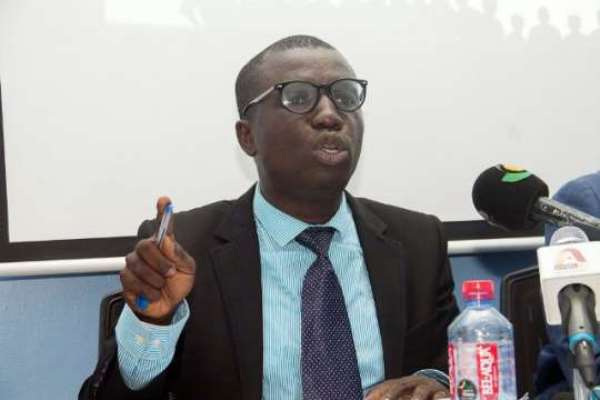 CUTS Ghana, a research and advocacy policy think tank has called on the government to use fiscal policies to address the inequalities in the country.
Mr Appiah Kusi Adomako, the Country Coordinator of CUTS Ghana in an interview with the Ghana News Agency in Accra said the level of inequalities in the country deserved the needed actions from the government because economic inequality was on the increase.
Mr Adomako noted that, large parts of the citizenry remained locked out of the gains from growth, compounded by huge inequalities especially in the rural areas, urging government to work assiduously to address the phenomenon.
Speaking on a highlight of a research done by CUTS partners-Oxfam in Ghana, Mr. Adomako indicated that tax exemptions and deductions to multinational firms in the country amounted to an average of $1.3 billion a year, representing two-thirds of the education budget and 80 per cent of the health budget.
Mr Adomako noted that the country collected approximately 55 per cent of its taxes from indirect taxes, that include VAT, excise duties and customs duties, which had been found globally to be regressive, and around 30 per cent of its tax from VAT.
He stressed that this regressive nature of taxation means that the poor paid the same effective tax rate as the rich, which he believed had worsened the plight of the poor and the vulnerable.
Mr Adomako added that tax to Gross Domestic Product ratio in the country was 17 per cent compared to a 19.1 per cent average in Africa, 22.8 per cent in Latin America and 34.3 per cent in the OECD.
He called on government to invest in the Ghana Revenue Authority to explore and deepen its effort in raising more revenue from progressive taxes.
Mr Isaac Yaw Obeng, the research associates at CUTS Ghana, said research study estimated that 'two-thirds of the overall inequality reduction was accounted for by spending on education and health.
He added that though the education sector budget had increased by 11 per cent from GH¢8.33 billion in 2017 to GH¢9.26 billion in 2018, much of the increment went into the payment of compensation compared to goods and services and capital expenditure.
He said the share of allocation to compensation increased significantly from 91.4 per cent in 2017 to 98.5 per cent in 2018, and that investment in teaching and learning infrastructure holds the key in bridging the inequality gap.
On the areas of health, Mr Obeng said it was vital that any reductions in health spending were reversed, and greater allocations helped to scale up access for the poor, and ultimately move towards universal health care.
Ms Hilary Luna Enos-Edu, Programmes Officer at CUTS Ghana, urged the Metropolitan, Municipal and District Assemblies to maximise revenue from property rates to support education, healthcare and sanitation and not to overly rely on the central government for all their needs.