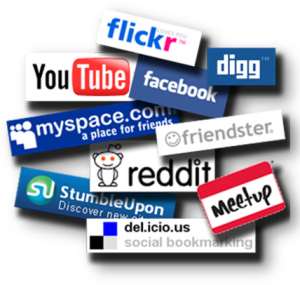 Every medicine was meant to cure illness but wrongful usage of medicine causes no good than harm in society. Metaphorically, we can never doubt the good side of social media which includes educative information, access to news , entertainment, businesses growth through advertising, publications etc however, social media has become a fever that has caught many children under the age of eighteen years in the Ghanaian society. An epidemic of this social media fever is how students in Junior and Senior High Schools spend greater percentage of time on social media swimming from Facebook, tango, imo, twitter, instagram to name a few. These young students are distant from the formal and informal societal values orientation but are now adapted to a new culture on social media. The social media fever is not seen only in the cities but within the four corners of the country. Therefore, it is obvious to understand that social media fever has killed the efficacy in our children in areas such as our educational system, cultural values, religious standards, and socio- economic development of our dear country Ghana.
Among the lots of factors that have bled this fever bacteria is irresponsible parenthood in our modern society. Most parents both educated and non-educated allow their children to have access to the social media through modern phones, computers, internet cafe without guidance. Some parents believe it's a social trend and a way of societal standard to catch up with the gap.An unaware but most influential cause is the transitional culture of influence. Culture is a way a group of people live so when the society accept new things, it does not officially teaches, but people adapt to the system and so do the children. The children are exposed to the society where their parents, teachers, friends and people of all walks of life talks only about social media activities. Some parents, teachers, and role models record and take pictures share and tag with these young students on social media ; encouraging them.
Symptoms are seen of this social media fever in our educational system when it became obvious that most of the students who took the 2014 BECE and WASSCE examination were using abbreviated words. This actually affected the performance of most students.( Ref. Graphic online "Youngsters, abbreviated words and exam results" by Emmanuel Bonney on 21 January 2015).
Shameful evidence is how our children are posting naked and indecent pictures and videos of themselves on these social media platforms. It has gone beyond control where people use abusive words on social media and they are awarded for such behavior. To surprise you with the few ,"Entertainment of Friday, 23 December 2016, Rashida's 'Malafaka' video wins Jigwe Viral Video of the year award Source:GhanaWeb." Evidence from the above indicates that our society is on the way of losing it cultural values. It is no wonder the word "lady" in our Twi language called " akata wo ho asie" which literally means "covered up" has been lost. We will see worst than this if this social media fever is not controlled.Out of the most is how these young students engage themselves in long distance relationship or romantic relationships over the social media. Whiles others watch pornographic materials over there , others engaged in sex activities with the co-partner over the net ( example; sextexting, video sex, call sex and the rest.) To our surprise, a lot of money and infrastructure has been invested into our educational system but it will produce ineffective graduates ending up forming associations rather than thinking of what they can create for themselves as groups. We will witness a decrease in socio-economic development since these students will become liabilities to the country.
Knowledge is power and therefore our children should be sensitized on the social media and its influences. Our school curriculum should capture topics such as social media and its influences. Quiz and debates can be organised among these young students on the topic.
Also parents must control, and provide guidance if not forbid these young children from the use of social media. Their daily activities should be monitored​ and guided by parents and adults whiles adults set good examples to them which is more practical.National center for cultural studies, opinion leaders, preachers, and all stake holders must put in effort to bring back some of our old cultural values as our adage goes " San ko fa wonkyi " , meaning " going back for what is past is not void " . Most of our old cultural values such as storytelling, riddles, etc instilled discipline in children and brought about responsible individuals.NGO's, religious bodies, and all stake holders must collaborate with the Education Service to reward students of good behavior which will help serve as a good example unto others. A good behavior is worth living.
Finally, government must ensure proper regulation of such social media and it usage. Policies can be made to prevent under aged from using such social media or prohibit certain videos and pictures from being posted there. Certain links to pornographic materials can be blocked​ by the country as a policy.
A society without values is lifeless, and for that matter whatever will kill our future society such as social media must be dealt with such as any bad behavior among the youth. We are all victims of the causes of these social media fever, what you saw and did not say what you did and they saw is what have nurtured them. In so we are all obliged to fight together and kill it at its early age before it grows out of hand. If the children are the future leaders of Ghana then all must be done to deal with the social media fever. Together we can build a better world
~Arhin Ishmeal
Dokuz Eylul University
Izmir Turkey