Jobberman Ghana CEO Talks Unemployment And Recruitments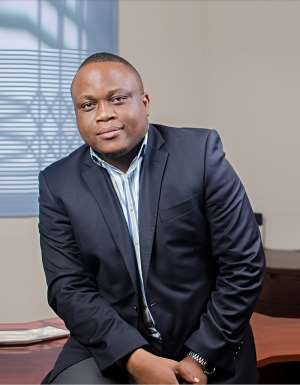 Accra, January 8, 2018//-The Chief Executive Officer of Jobberman Ghana, Jide Otoki has advised jobseekers to take time to properly research into jobs before sending their applications for employment in the country.
According to him, by researching to job(s) would enable them not to agree or accept any job offer of a lower value or a lower quality. It would also enable the jobseekers to know the industry average salary, Mr Otoki added.
He gave the advice in an interview with African Eye Report in his office in Accra.
Mr Otoki noted: "Jobseekers sometimes can be unnecessarily too desperate and unnecessarily impatient. While out of desperation they don't take their time to do their investigations properly, they don't take their time to research properly especially when they get calls from strange people, especially when they get calls from potential 'employers'".
They don't ask questions. They just jump onto it especially when the rewards are sounding unusually too high. They don't mind passing with some monies just to get their unusual high rewards, he added.
Mr Otoki stated: "So what I usually tell jobseekers is that once the salary sound too good to be true there are two things involve, it is either you are going to be defrauded or there was a mistake somewhere".
Most jobseekers apply to jobs and they don't know the industry average salary is for that industry. Most jobseekers don't know. Out of impatience, jobseekers apply to jobs they don't even qualify to randomly".
Learn how to put your CVs together
He also admonished jobseekers to learn how to put their CVs together, stressing that "understand every job description you come across before you apply to it, apply to jobs that you only qualify for. And don't give up".
The recruitment cum HR company CEO continued: "They spasm employers with their CVs. Employers take time to put together the description of the kind of person they want. So it means that even if you are going to fall short of those requirements it should be by the minutest of details".
But a lot of jobseekers think that getting jobs is by some stroke of genius or some stroke of luck. Not understanding that the way they take their time to do a search when them need certain things and they will not agree or accept anything of a lower value or a lower quality, is the same way employers treat hiring or recruitment processes, he stressed.
They want the best value for their companies or for their employers, so they will ensure that they look for the most qualified candidate for every giving role, Mr Otoki told the editor of this publication.
No Cure for jobseekers being impatient
"For jobseekers being impatient, unfortunately, there is nothing that you can do about that because if you put yourself in the jobseeker's shoes you might understand that it is out of desperation or out of sheer economic pressure that some of them just do some of the things they do".
"So, we address these issues particularly by educating jobseekers. Letting them know the dos and don'ts. We have a very active blog. We have a very active social media platform where we post videos, articles, where we post information that will help jobseekers to understand the things they need to do to find the right jobs for themselves", Mr Otoki said.
Mr Otoki maintained that they are doing a lot of education and they know that is the price they have to pay for being the market leader and they are happy to do that.
Never pay to apply any job on Jobberman
He cautioned: "Also, if you are applying to any job on Jobberman at the bottom of the job post there is a clear warning that you should never pay to apply to any job. Jobberman does not encourage that. You should never pay to apply to any job especially a job that is posted on our platform".
Furthermore, we don't post jobs like go and work in Dubai, we don't post jobs like apply now they will pay you a ridiculous amount of salary expectation that doesn't correlate to the job position, Mr Otoki advised.
"We don't post multi-marketing jobs. We also don't post certain kind of blue colour jobs on Jobberman".
"All of these processes that have doors that can open you to being defrauded or misguided. We try to plug all of those doors", he noted.
"In the past, we actually have a couple of issues with some persons and we indeed went ahead to prosecute them in cooperation with the Ghana Police Service".
On the part of candidate(s) being complacent , Mr Otoki said that; "there is some bit of complacence where they get involve in some unscrupulous questions. Sometime people really don't take their time to understand where and how these people get their contacts. They just assumed that because they applied to job on Jobberman they just assume that it is from Jobberman".
"People get their contacts through other means but we still help them to identify where the source of the problem is coming from, where they need help from the police, we also help them to get the problem addressed".
Because a safer environment is to the benefit of everybody, Mr Otoki indicated.