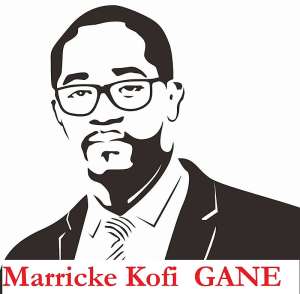 In the last quarter of 2017, the Registrar Generals Department (RGD) through a local IT firm launched its Digital Portal. I think it's a Laudable idea for ONE fundamental reason – if citizens and foreign investors can't register a business quickly, there is no way we can do any business and grow the economy quickly. Business grows economies – that's how desperately fundamental the mechanism for company registration is.
In advanced economies – this registration process is largely quasi-decentralised online – i.e. there are many private online businesses that act as agents to their RGDs, registering businesses online and ensuring that all data, checks etc are directly linked to the country's RGD. Effectively, this model means that the central RGD has hundreds of privately run registration portals plugged into the central RGD database – it relieves the central RGD of administrative pressures whilst also providing jobs to these satellite portal operators. Effectively, the Company registration process is VERY EASILY accessible, but Compliance operations are SOLID, ROBUST TOUGH and not outsourced.
In Ghana however, the RGD has opted to be the only administrative point of engagement. Well….
Anyway, the purpose of this short article is to let the RGD know that I have kindly used 1 hour of my time to gloss over its NEW online portal, (at least for company registration) and here are my honest thoughts on defects that could be improved for a smoother, faster process. It is also my way of suggesting that a more thorough customer testing be done over the next few weeks – its free good advice – please take it.
(1) Your platform requires me to register my details to book an appointment digitally, BUT that registration is ONLY for appointments and does not allow me to also login into other services (that requires a separate registration process). Why should the system EVEN allow me to register and book an appointment without me having no dealing with a substantive registration process? IF indeed a TIN is required to register to use the portal, then for let's make registration for a TIN, the first thing anybody does before meeting bookings are allowed. If the meeting booking is for TIN registration, it should be clear. As it stands, it just appears anyone can book a slot to have a meeting and it is unclear whether such a meeting is with the RGD or GRA (Ghana Revenue Authority);
(2) In booking an appointment – I am allowed to select the RGD Staff I see – that is neither security savvy for your staff or operationally sound – an envelope diary for the department should be used and who sees which client should be based on an internal scheduling. Displaying staff names in the first instance is NOT a brilliant idea especially so when such a display is assumed to mean these staff have all the time for each meeting booked when in fact I do not believe this is the case;
(3) When your "Name Search" tool is used, it lists companies with different status as follows (1) Entity Registration – Approved (2) From Historical Business List (3) Entity Name – Reserved. None of these makes sense to someone using your portal for the first time especially so when there is no grid to explain what each term means. I am an ex-auditor so it is much easier for me. In my opinion, a name search should only return 2 results "Name Taken/registered" or "Name Available." Truth is, someone looking to set up a business online wouldn't know whether "From Historical Business List" means, the name is available or NOT.
(4) There are still 2 active websites with distinct addresses: (1) www.rgd.gov.gh and (2) https://egovonline.gegov.gov.gh/RGDPortalWeb/portal/RGDHome/eghana.portal. Effectively the Registrar general has one website and its new online portal also has a separate website although there is a link on former that opens up the latter – couldn't they have been integrated and simplified into ONE website for ease and security consolidation?
(5) I would like to suggest that whichever website is adopted as the one-stop-RGD website, it should have a very visible, simple, and clear step-by-step outline of what the process and requirements are for a company registration – this is the MAIN reason for the portal. Interestingly however, there are guidelines for **Portal User Guide - eShop Registration
**Portal User Guide - Portal User Account Registration **Portal User Guide - Quick Access
**Portal User Guide - Online Payments but NOTHING for the step by step process for registering a company online from start to finish;
(6) On your new Online Portal's "CONTACT US" page, after entering the Name, Email Address and filling up the "Query box", neither of the 2 transmission buttons at the bottom ("SEND" or "CLEAR"), or give any indication that your message has been transmitted – it leaves one feeling frustrated that they cannot reach you with their queries. Standard procedure is that when a transmission is complete, a dialogue box pops up to tell the user that their message has been transmitted;
(7) I am not sure if you have controls that will restrict certain names being used or reserved as company names, for example names akin to the country, public offices, arms of Government, etc – if not, it is worth considering. I give the advice on the basis that your current database, during a name search produced companies with the following Names: GHANA Limited, Ghana Act Limited, Parliament Square Limited etc. I note that the results of a name search are NOT displayed alphabetically either – this is a basic structure to necessary to help users in conducting searches – please fix it;
(8) There is Nowhere on your portal that CLEARLY tells a user WHERE and HOW you can register first-time for online services. The highlighted area for "Login" is largely useful only when you already have login details. If you don't, customers will be left fumbled as to how to register for the very first time. Listed underneath the Login Section are
**Individual TIN
**Quick Access
**Portal Account (which keeps blinking) – maybe that's a signal to tell users to click on this one. Sadly online users don't have the time to figure out what is what online – that's why they choose online in the first place – hoping for EASE of process. The "Individual TIN" tab takes you to a tab to help you register for your TIN number – sadly, there's nothing on your website that says a TIN needs to be gotten first, before a company can be resgistered. The "Quick Access" – I have clicked on this several times and keep getting the error message "Failure of Web Server bridge: No backend server available for connection: timed out after 10 seconds or idempotent set to OFF or method not idempotent." – please check this
(9) In attempting to use "Portal Account" registration, I am told to enter my TIN number, first, middle and surname. Once I enter these, some additional fields pop up as follows:
**Organisation Type: (2 dropdowns are offered here – GRA and RGD) – it doesn't make sense which of them I should select. Someone registering a company for the first time may not even know what GRA is.
**Email: "Must be the one already used for Online TIN Registration" – HERE, you got my email address wrong – sadly, the field doesn't even offer an option for the user to change the email address if you got it wrong – sadly on this occasion, you got my email very wrong. As a result, I couldn't proceed further – and through no fault of mine.
** Professional Services Provider Documents: Errrrrr I don't know what documents you want me to UPLOAD in this section (sorry, but it's NOT obvious)
**"Attach scanned colour copy of Passport, Driving License, NIC, EC(pdf, jpg, jpeg, gif and not more than 1MB in size)" - Do you mean one of these or ALL of these – it's not obvious
(10) I notice there is also a section for PDF FORMS covering **Company Limited by Guarantee **Company With Shares **Partnership **External Company **Sole Proprietor **Subsidiary Business Name **Change in Particulars of Company (All Categories):
Its left me asking one very fundamental question – If this is an online company registration portal – why can't the fields on these forms be also also digitized and electronically signed off using a name/email on the portal? Why is there still the need for PDFs to be printed, filled and scanned sent. If there is a genuine reason why PDFs are still needed, then at least lets make their fields editable so that users can at least fill them on their computers before printing and scanning;
(11) OK, this one may be PETTY I agree – but for a national organisation the status of RGD, it makes it shameful that these things are on your website:
SERVICES: You have listed under Services Provided - "Online Payment" – I am very sorry, but it is NOT a service you provide (it's a tool you have to run the online portal but it is never a service); You also show as a service "Commence Business" – Sorry, that is NOT a service either. As part of your registration, RGD issues certificates of Incorporation and Certificates to Commence business – whether the entity actually starts business or not is NOT a service you provide. At best, you wait for the end of year for the company to file its documents and determine if it has commenced or remained dormant in the year. Your focus should be that an inbuilt system notifies you if a business has been dormant for 3-5 years. Then you can either write/email/text the owner about a fold up/shut down etc – but commencing a business is NOT a service the RGD offers – please take these OFF;
(12) I am a proponent of rewriting every bit of history that gives us ownership of our own heritage as a people. That is why under the section "ABOUT RGD - PROFILE" I feel the statement "The Registrar General's Department was established under the Ordinance 1950 during the Colonial days" should be struck off. We don't need to be reminded and to remind past colonials who come to do business with Ghana that "our colonial masters" did everything for us. We know in 1961 what we now have as the RGD was reconstituted under the Ministry of Justice. Let's just start from there. And can you please get a staff to at least read this page and correct the very BASIC grammatical errors: "it's" instead of "it" etc; the statement about RGD being formed in the colonial days has appeared twice on the same page, in fact the first and second paragraphs of this page has been repeated – why the sloppiness?;
(13) Under the section "ABOUT RGD – Approved Fees": I note you still have fees that still include charges for "filing of forms" when in fact this is supposed to be a fully digitised process:
Registration of Business
- Limited Liability - Gh¢330.00 (Incorporation Gh¢200 + CTC Gh¢30 + Filing Of Forms 3&4 Gh¢100)
- Limited by Guarantee - Gh¢270.00 (Incorporation Gh¢200 + CTC Gh¢20 + Filing Of Form 3 Gh¢50)
(14) Under the section "ABOUT RGD – Offices": Please be reminded that this is a Digital platform and that people will be using it because they prefer an electronic way of doing business or at least the platform is an indication that the RGD also wants to engage its clients electronically – Please provide email addresses for the Complaints and regional offices instead of or together with the Post Office Box numbers – our postal system is not overly effective anyway. It's a basic expectation for online users – give them email addresses;
(15) I Notice one has to register an E-Shop now. Really? What does that mean? – Is that like registering an online shopping portal like an Ebay Storefront or Amazon Storefront etc? Really?
(16) Sirs/Madams, the Contact RGD form on your website is largely meant for customers who have questions and dissatisfactions. It takes a specific set of customer relation skills to keep clients/potential clients happy, engaged, satisfied (if that is really your aim) – on the two occasions I have used the contact form, I have been replied to by your "RGD IT teams." But sorry to say, you miss it – IT teams are technical people – they are not supposed to be responding to customer non-technical issues. To you it may mean nothing but when you consider the fact that the RGD is one of the FIRST POINTS of CALL for serious business people, then you will understand that it is not a brilliant feeling to receive a response to a client query with NO salutations to the potential clients, and with phrases like "IT APPEARS it is pending approval" and "we have contacted them" and "we hope it'll be resolved" – it makes me ask myself – "I thought I was writing to the RGD;
(17) It is obvious from the FREQUENTLY ASKED QUESTIONS section that you have NOT actually taken note of common questions that clients ask – the questions you have sought to answer are your generically assumed questions. Only 4 Questions? Really? For example, you ask the question: "4. What is Taxpayer Registration Number (TIN)? Test" (You couldn't even remove the "Test" from the text. And your response to the question is:
"This is a unique computer generated number given to taxpayers for official transactions (a) To clear any goods in commercial quantities from any port or factory (b) To register any title to land, interest in land or document affecting land (c) To obtain a Tax Clearance Certificate from IRS, CEPS, or VAT Service (d) To receive payment from the Controller and Accountant General or a District Assembly in respect of a contract for the supply of any goods or provision of any service.
AND MY QUESTION is: It is possible for a company to set up and operate without needing to
do any of the above – does that mean they are NOT obliged to apply for a TIN? According to your explanation, then getting a PIN should be optional and it must NOT be a decider on one's ability to use the portal.
Sorry if this is long – but I tend to write in a hurry when I have ONLY 1 HR of frustration -