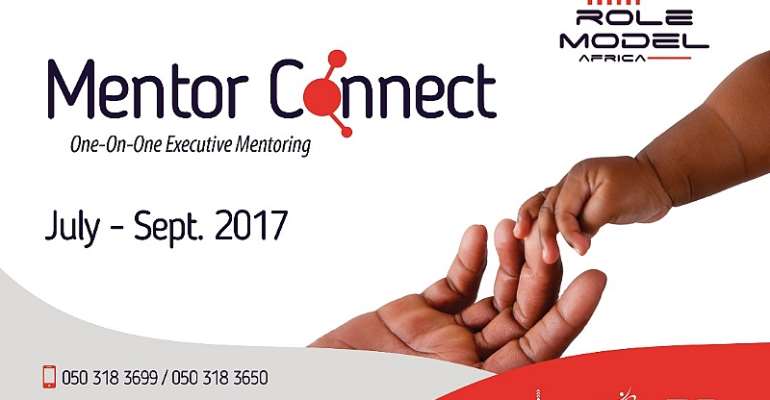 Mentor Connect is an Offshoot of Role Model Africa designed to equip Young Africans with Mentors in their chosen field.
The platform is designed to provide an intensive and flexible mentoring approach to achieve objectives agreed upon by the Mentor and Mentee
The Mentee submits his or her expectations of a Mentor and the area in which the Mentee requires the tutelage of a mentor.
Mentor Connect pairs the Mentee with a Mentor with the requisite skills. For a minimum period of three months, the two (Mentor and Mentee), will engage in interactions and assignments via phone calls, emails, Skype and a mandatory physical meeting for Mentor - mentees within the same local context.
The platform is boundary - less and open to all persons who appreciate that 'one day with a great mentor is better than a 1000 years of deligient studies.'
Role Model Africa, the mother umbrella of Mentor Connect has over the years received testimonies from many beneficiaries who through the platform have made landmark improvements in their lives and businesses. The project has received mention on GTV (Ghana), Daily Graphic (Ghana), Daily Sun Newspaper (Nigeria) and Africa Rizing (An Offshoot of Voice of America).
For registration, please contact: www.inventsfoundation.com
You can as well call 0503183699/0503183650
Africa has Role Models
#MentorConnect
#RoleModelAfrica