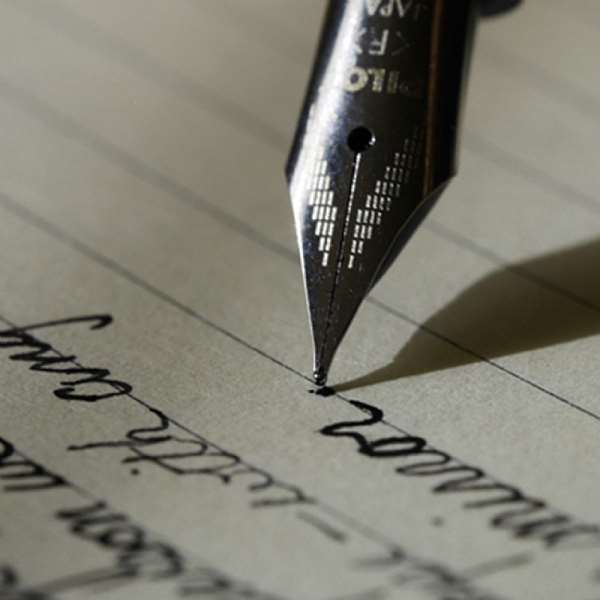 Of all the issues that have been heavily debated upon on most political platforms leading to the General Elections of December 2016, corruption is arguably among the top three. So, as the President continues to assure us that he won't disappoint, I'm sure one of the issues he has in mind is corruption which, I think, needs to be fought on all fronts.
But in spite of all the faith I have in President Akuffo-Addo and his assurances both before and after his inauguration on 7th January my fear is that he may end up concentrating all his energies on fighting one particular aspect of corruption to the neglect of an equally important aspect of it. In his inaugural speech one statement he made which received much acclamation was his reminder to politicians and public workers that public service is not an avenue for making money. He then went further with the assurance that measures would be put in place to ensure this, and that he would protect the public purse.
I would like to remind His Excellency, the President though, that while he can be assured of our total support in that endeavour there's another area of corruption that the average man on the street expects him to use all his power to fight. It is the corrupt practices of officials of some state institutions who use their position to twist the arms of the ordinary citizen for money or favours in exchange of services they are employed to offer. This, after all, is where the ordinary man on the street comes face-to-face with, and suffers from corruption in our daily lives. The President of course knows them but I don't think it spoils anything for me to remind him again to pay attention to institutions like the Police, the Customs (CEPS) Department of the GRA, Lands Commission, Judiciary, Vehicle & Licencing Department (VELD).
The Police
If my memory serves me right I think the Police have over the years always been among the top three institutions on the corruption league table. What you're most likely to hear from them whenever they have the opportunity to defend themselves is that it's only a 'few bad nuts' within their ranks who are involved but I do not believe there's any Ghanaian out there who doesn't know that corruption is rife in the police service. It may not be that all of them are corrupt but it's safe to say that it's the rule, rather than the exception, that the next policeman/woman you come into contact with is more interested in taking money from you than serving you as he's supposed to do.
The Customs
The following are excerpts from an address our late President, Prof. J.E.A. Mills, gave to the staff of the Customs Division of GRA when he visited their offices one day: "Every day we hear reports about malpractices, people collecting bribes with careless abandon, people who think that they are entitled to take bribes. How can we get rid of corruption? Look at yourselves, I want to talk very frankly to you. Somebody joins Customs. Two, three years, the person is putting up a building. The person owns a car. In what organisation will it take you three years to build? And it is not the exception, it is the rule…" And this was after the late President had watched an Anas' video exposing the dirt that goes on in the service. Good for the late President but quite unfortunate for Ghana that it had to take an Anas' video for the former Commissioner of IRS to know what everybody else knew. But the question now is: has the situation changed, several years after the late President's encounter with CEPS officials? If yes, fine. But if not, then President Akuffo-Addo should be reminded that it will take much more than assurances to remedy the situation.
Lands Commission, DVLA etc.
I'm not sure Prof. Mills also visited the offices of the Lands Commission or the DVLA to see what goes on there. So perhaps it's the turn of the current president to go there one day to find things out for himself, Anas video or no Anas video, and he will realise that the value, indeed, is the same. It is virtually impossible to receive the required services from either of these institutions without paying any bribe.
The Judiciary
The police may be holders of the record when it comes to extorting money from the public but to be fair to them I think the story would be different if the Judiciary had been less corrupt. The point is that many Ghanaians would be quite willing to let the police take them to 'wherever' if they were assured that they wouldn't be running from frying pan to fire. A couple of friends I know tried but later swore never to go through the 'wahala' again.
What Happens Here As Compared to Elsewhere
Apart from attitudes it may be said that poor systems at work also play a major role in what goes on in these institutions. In that case, therefore, I believe it lies well within the powers of any serious government to reduce corruption to the minimum by improving upon work systems in these institutions.
On the two occasions that I drove faster than the prescribed speed limit in Switzerland I was duly penalised with a fine but without coming into contact with any policeman, court clerk or judge. Recently I was stopped on the Sunyani-Duayaw-Nkwanta road by a group of Policemen and women for alleged over speeding. After answering over a dozen questions including where I was going, what I do for a living and whether or not I use that stretch of the road often my driving licence was returned to me after almost 30 minutes and asked to carry on. This was after I'd told the sergeant who was interviewing me to just carry on with his job when he asked me what he should do. Before then another wanted to find out from me whether I was an ex-serviceman. Meanwhile all this waste of everybody's time could have been avoided if I'd been photographed by an unmanned camera and directed to go to a specific place to pay a specified amount.
In some jurisdictions when you park wrongfully the police would leave a pre-printed charge sheet together with its appropriate fine on your windscreen for you to go and pay at any post office. Here in Ghana you may find a policeman forcing himself into your vehicle in some Rambo-style with instructions that you drive to the police station. You may think he's being unprofessional but his fear is that if he just 'processes you for court' you may go and pay the bribe there while he doesn't get anything.
So Mr. President, we know you mean business, and we support you fully. But some of us believe that with all your best intentions, appealing to the conscience of Ghanaians alone is not likely to bring about the change we've all been praying for. Corruption isn't going anywhere unless serious efforts are made to dramatically change the way things work in public institutions. And mind you, at the end of your first term of office one of the yardsticks by which your success or otherwise is going to be measured is how much you have succeeded in reducing corruption in public institutions.
Kwame Twumasi-Fofie
Sunyani