Does Digital Migration Matter To Ghana?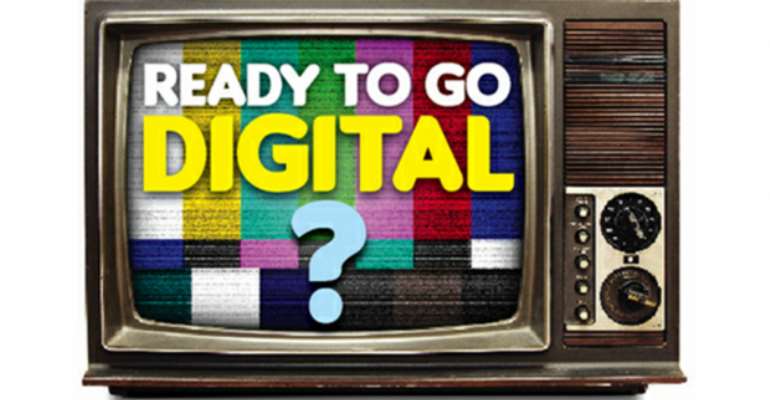 Digital transition in broadcasting is a global process involving a switch from analogue to digital broadcasting signals.
A number of countries in Africa have completed this transition, with Uganda, Kenya and many more beginning the process. Digital transition in broadcasting involves re-allocating frequencies.
Digital transition offers better sights and sounds. Most television broadcasters use the analogue technology, which is prone to fading and blurred picture quality.
Digital TV does not have this problem provided users have the right TV set/set box. They will receive crystal-clear pictures and sound from as many TV channels as available within their region without fading or interference.
However, those at the edge of signal coverage areas who currently get a poor quality signal with their analogue TV sets will get no picture at all with the digital transition.
The signal requires a definite signal to be able to transmit. This also means older analogue TVs cannot receive digital transmissions.
Benefits
With digital broadcast, signals can be compressed, spectrum can be freed up and this can be sold to communications operators. What compression means for viewers is broadcasters will be able to offer several channels of programming in spectrum that previously was only able to transmit a single analogue channel. Therefore viewers are likely to be offered a wider range of channels subject only to the broadcasters finding a business model to make the channels financially viable.
This is a great opportunity for local content providers, as they would not only have the space to accommodate more channels but the technology and market for it. It also provides the opportunity to extend the signal coverage area within a country so that more people can share the same television programmes.
For now, there is variety of content available for the Ghanaian consumer, mainly free to air stations of not very high quality.
Digital migration is seeking to correct such quality problems while also multiplying the availability of broadcasting space. Even when a channel is subscription-based, audiences will have to be wooed with compelling content. Also, since digital terrestrial transmission is not limited to how far any given TV station covers but rather relies on the built-in platform to transmit using broadcast signal distributors, all channels will be available to viewers all across the country and with a set box like GOtv, consumers are sure to get all local channels.
Opportunity to showcase culture
This is the best time for local content providers to showcase our diverse culture. In other countries like Kenya, policies are being drafted to ensure that consumers are not only entertained with foreign content. A number of hours within broadcast primetime are reserved for strictly Kenyan programming, this policy or similar can be adopted here in Ghana too.
This will mean that producers and TV stations will have the added responsibility of providing content and paying for said content.
The burden of this cost can either be borne by the consumers themselves (through Pay TV subscriptions) by the Government (through the state broadcaster) and by advertisers (through new local channels).
Consumers will have to choose which Pay TV they prefer, bearing in mind the content provided.
GOtv offers a one-off annual subscription for its subscribers in order to have access to all available digital channels.
No more Tv poles
Digital migration will also help reduce the environmental impact of broadcast infrastructure through the use of single broadcast infrastructures with multiple broadcasters instead of independent parallel networks.
It will reduce the cost of maintaining television equipment – production and TV sets that usually require a lot of maintenance and tuning to pick clearer quality.
Set-top box
The challenge for the government and regulators is that the digital transition contains a number of potential negatives: the biggest hurdle being the cost of set-top boxes to receive digital TV signals.
According to a 2013 survey done by PwC, 58% of households had access to a TV set, with only 12% of TV households being digital.
This means in order to get digital transmissions, a large number of citizens will either have to buy a set-top box or digital television.