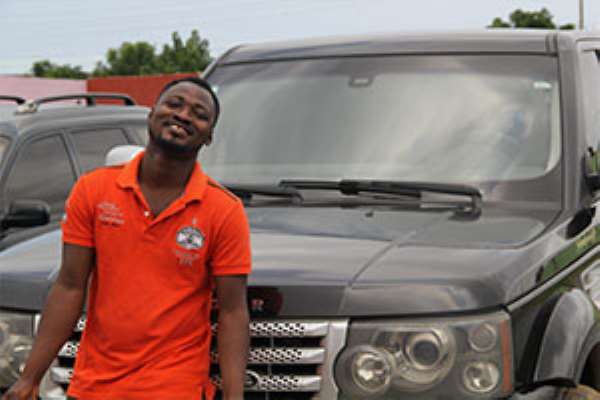 Funny Face a.k.a Swagon Papa is a celebrated Ghanaian comic who has been on the national comedy scene since 2010. Funny Face is a great source of inspiration to many Ghanaian teenagers, because he exemplifies the transition from a talented hustler to a comic star. Indeed, Funny Face has beaten the odds and succeeded in the art of comedy here in Ghana.
Moreover, Benson Nana Yaw Oduro Boateng who was a student of the great satirist, Kwaku Sintim-Misa made his breakthrough appearance at the Night of 1010 Laughs in 2010. This gave him as much mileage as he wanted from stand-up comedy and he later came under the spotlight! And he was also the main character of TV3´s sitcom, Chorkor Trotro as Chemu.
Also, the critics of the Swagon Papa claim that Funny Face is a novice at stand-up comedy unlike his teacher, KSM who has absolute mastery over stand-up comedy. But we should remember that stand-up comedy is an aspect of comedy in its entirety, and Nana Yaw does his best when it comes to telling humorous stories, short jokes and being hilarious in actions anywhere and anytime.
***Written By: Allan Kweku Buah a.k.a @Sir_Article***
*** (Dated 24-05-15) ***
*** +233269850818, [email protected] ***