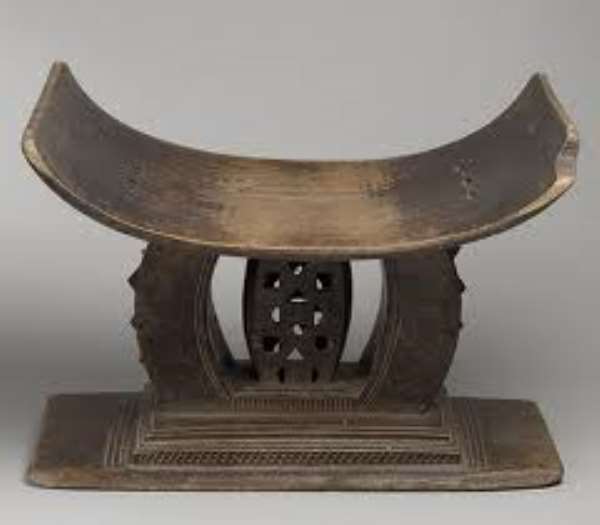 stool
Breman Asikuma (C/R), Nov. 28, GNA - Mr. Elvis Addea, a 58-year- old educationist, has been installed chief of Breman Ayipey in the Asikuma-Odoben-Brakwa District under the stool name Nana Kweku Enyan II.
Nana Kweku Enyan II, who is also the Gyasehene of Breman Asikuma Traditional Area, succeeded his grandfather who died 15 years ago
He was carried in a palanquin through the principal streets of Breman Asikuma amidst dancing to the tune of fontomfrom drumming and brass band music to the durbar ground where he swore an oath of allegiance to the sub-chiefs and to the president of the Breman Traditional Council, Odeafo Amoakwa Boadu VIII.
The Gyasehene pledged to support the execution of programmes and projects that would speed up the development of the traditional area.
Odeafo Amoakwa Boadu urged the new chief to collaborate with his people to achieve his goals to better their lot.
GNA