Food Safety And Quality Assurance Standards Law In Ghana: Implementation Is Long Overdue!!!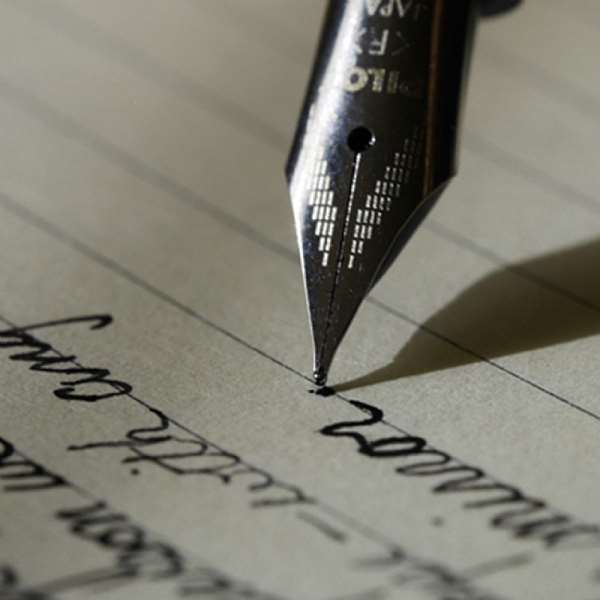 Food, basically, is any substance that is eaten raw, semi-cooked or fully cooked in order to provide the body with essential and relevant nutrients for a healthy growth. Food is an undeniable and an inextricable principal foundation of livelihood. The wholesomeness of this all important substance is very crucial in order to maintain its nutritive value. The sayings that 'a country is as healthy as its citizens' and that 'health is wealth' are very true and well founded. A healthy working force is all that this country needs to transform its vaults of economic opportunities in natural resource endowment into a robust and a resilient economy.
It is in light of this that the legislating parliament of Ghana, in part 6, 7 and 8 of the Public Health Act, Act 851 (2012) establishes an inalienable legal mandate of the Food and Drugs Authority of Ghana to, among other things, ensure conformity with certified and codified safety and quality assurance standards that promotes the overall healthy in wealthy wellbeing of the people of this beloved country. The Food and Drugs Authority, formerly known as the Food and Drugs Board, was previously under the legal authority of the Food and Drugs Law of 1992 -PNDCL 305B since its inception, in 1997.
Under its core mandate, the Food and Drugs Authority is fundamentally tasked with the responsibility of ensuring that all food processors, importers, exporters and venders are satisfactorily and duly registered under its regulatory and certification framework and to further ensure that such registered parties subsequently and adequately abide by any such regulations as the Authority may deem it fit. This is to primarily and ordinarily help implement the certified and codified food safety and quality assurance standards with ease.
It is worth mentioning that it is the unyielding faith of the ordinary tax payer that this authorized body that is paid with his money is logistically equipped enough to carry out its core mandate of ensuring safe and quality assured food and drug items in the Ghanaian market since the individual consumer does not have what it takes to immediately detect any such unsafe food items. Ordinary citizens, in whose name the sovereignty of this great nation of ours reside, as guaranteed by article 1 clause 1 of the 1992 constitution, further relentlessly hope that the public health act is given much teeth to bite strong enough to break the stubborn hard bones of food and drug related chronic diseases currently bedeviling this great nation with vast economic opportunities.
Recently, it has widely being murmured among consumers that there is a proliferation of unwholesome and unsafe food items in the Ghanaian market. Loud in such voices of hopeless whines, is poor quality rice re-bagged with certified brand names such as Uncle Sam. Over eleven individuals have been arrested so far in connection with this unfortunate and inimical development. Mr. John Awuni, Corporate Affairs Director of Finatrade Ghana, the sole group of companies that is certified with the importation of the Uncle Sam brand of rice, in reacting to the chiding allegations from consumers, and in commendation of the Food and Drugs Authority and the Ghana Police Service for ensuring the arrest of the criminals, indicated that the company is not particularly happy with the development and that Finatrade Ghana is fully resolved to support the weeding out such unscrupulous elements whose activities are killing the business of genuine rice importers.
Politically, Ghana takes pride in stating that it is the first African state in sub-saharan Africa to gain true independence from colonial rule. True as it may be, 56 solid years after a great son, Dr. Kwame Nkrumah, proclaimed the momentous 'Ghana your beloved country, is free forever', the health of this country is still under the colony of fatal food borne diseases. 56 solid years down the line this country is still groaning under the shackles and manacles of ignorance, mediocrity and the ever crippling cool offs from the tranquilizing drug of gradualism. 56 solid years after independence, people still sell food and drug items on the bare floor both in the villages and in the cities. 56 years after independence, Ghana is still depending on foreign aids to fight cholera, bilharzias and Kwashiorkor. What a collective failure? Where is that pride of self governance and self dependence that this great nation tirelessly fought for? Where is that freedom if the average Ghanaian cannot freely buy and eat with all surety of safety?
Economically, it is empirical to note that the world is now a global village and that the actors of the Ghanaian economy are not only those within but also include the outside world. The Ghanaian economy became a signatory to the Free Trade Treaty which implies that other economies can freely import their commodities into the Ghanaian economy without many restrictions. What this mean for the agribusiness and the pharmaceutical industries in Ghana is that enormous efforts must be stepped up in setting up the engines of competitiveness. Food safety and quality assurance laws must be promptly and effectively enforced once enacted, to assure consumers of made-in-Ghana or sold-in-Ghana food items of a guaranteed quality and healthy satisfaction. Consumers all over the world are spontaneously becoming health conscious in what they consume day-in-day-out and are ready to pay a premium for any such food commodities that have food safety and quality assurance labels on them, no matter their country of origin.
And so, the agribusiness and pharmaceuticals industries must see this as an opportunity to increase their competitiveness in the global market. They must therefore educate their members to fully embrace and cooperate with the provisions of the food safety and quality assurance law to make it operational.
Also, the 21st century Ghanaian politician must be fully aware that the electorate is far informed that development does not only mean filling our lands with skyscrapers or causing needless traffics on our roads with cheaply acquired overhauled Japanese 1980 secondhand motors, but also to a great extent mean total freedom from all encumbrances, including health hazards. Dr. Kwame Nkrumah of blessed memory, in his broadcast to the nation on 24th December, 1957 said '...we shall measure our progress by the health of our people' Therefore, it will be in the interest of all political parties in Ghana to move away from the usual politics of incessant insults and unproductive propaganda, witch-hunting and vendetta to collaborating with the government of the day in ensuring that the food safety and quality assurance standards law in Ghana is fully implemented in order to redeem the soaring loss of confidence in the Ghanaian political leadership.
The ordinary Ghanaian should also know that the law is in his own interest and that it will help him get value for money. Their role in boycotting and reporting food and food items from unregistered or uncertified food venders, processors or importers is as important as protecting their own health and wealth.
Script By: Dabaga James,
KNUST-Kumasi.
0265817927