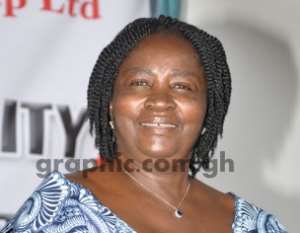 The Head of the Centre for Continuing Education of the University of Education, Winneba, Dr Francis Owusu-Mensah, has called for a policy direction that will offer scholarship from the senior high school (SHS) to the university to a child of every teacher in appreciation of teachers' contribution to sustainable national  development.
He said teachers must be made to feel recognised and motivated, so that the country's educational system could play its role of being the key to the door of our development.
Dr Owusu-Ansah made the call at the fourth quadrennial conference of the Ashanti Regional branch of the Ghana National Association of Teachers (GNAT) in Kumasi.
According to him, the country needed a teacher motivation policy that could not be manipulated by any government, such as one that would provide that one child of every teacher should enjoy scholarship from SHS to the completion of first degree.
He said the time had come for policy makers in Ghana to come up with a teacher motivation policy that would not be subject to political manipulation but would be binding on any government that came to power.
He quoted the 35th President of the United States of America (USA) John F. Kennedy, who said, 'Our progress as a nation can be no swifter than our progress in education. The human mind is our fundamental resource,' and urged the Ghana Education Service to come up with a meaningful policy to motivate teachers.
Dr Owusu-Ansah expressed concern over the lack of respect for the teaching profession over the years but added that notwithstanding the precarious situation in which some teachers found themselves, many were willing to work but were handicapped by the lack of educational materials and infrastructure.
He said another area where teachers were not given the requisite recognition 'was their non-involvement in educational reform issues'.
'Even though teachers are the final implementers of educational reforms, their views are most of the time not sought when taking major decisions,' he said.
He noted that a case in point was the sudden reduction in the duration of the SHS from four to three years and said he strongly believed that if teachers had been asked to choose between the two, majority would have opted for four years because they were on the ground and had evidence to back their choice.
He said when teachers' views were sought in major educational reforms, they would own those policies and be committed to supporting them to succeed.
'No educational reform in the country will succeed if teachers are not enthusiastic,' he stressed, adding,'In countries where educational reforms succeed, teachers are recognised, respected and motivated.'
For  his part, the Pro-Vice Chancellor of the Kwame Nkrumah University of Science and Technology (KNUST), Professor S. N. Odai, said holistic education in the country should seek to develop approaches to teaching and learning that 'foster total mental, spiritual and moral development necessary for the person and the community'.
He said the current educational system was predisposed to only heaping information into the head of the child, without touching his or her heart.
'A good head on a body with a wrong heart will lead to a society of callous intellectuals who have no regard or feeling for their neighbours and environment,' he noted.
Prof Odai stressed that any education that did not touch the heart but focused only on the head was bound to create a nation of irresponsible adults.
He said it was, therefore, important for religious and moral education to be taught, not with the view of grading students but transforming them to acquire positive attitudes required from future leaders.
By George Ernest Asare/Daily Graphic/Ghana