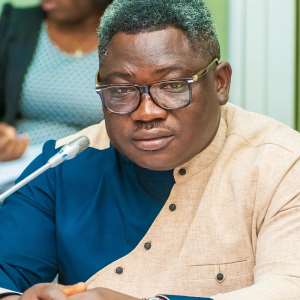 The BBC and other international media are reporting that Rwanda's President, Paul Kagame, has confirmed he would be running for a fourth term next year, which could extend his presidency to nearly thirty (30) years.
Mr Kagame won his last presidential election in 2017 with nearly 99% of the valid votes. President Kagame became president in 2000 following the resignation of President Pasteur Bizimungu. In 2003, Rwanda adopted a new constitution giving the president a seven-year tenure renewable once. But president Paul Kagame pushed for its amendment in a referendum in 2015. The changes, which were approved with 98% of the votes counted, allowed president Kagame to run for a third seven-year term and then serve two further five-year terms starting in 2024.
These constitutional changes and African presidents amending the constitution to entrench themselves in power is not limited to only president Paul Kagame.
In Congo (Brazzaville), president Denis Sassou Nguesso has been in power for almost 40 years. He was president from 1979 to 1992, then returned to office in 1997 after a civil war. He was re-elected in 2016 after the passing of a new constitution, then won a fourth mandate this year.
In Uganda, president Yoweri Museveni, has led his country for 37 years since January 1986. He was re-elected in January 2021 for a sixth term. He would have been disqualified to contest but a Supreme Court ruling abolishing an age ceiling of 75years allowed him to contest once again and continue serving.
In Burkina Faso, Blaise Compaore was ousted by protests in 2014 after he tried to amend the constitution to extend his decades-long rule, while Gambia's ruler Yahya Jammeh fled after regional pressure ended his 22-year reign.
Presidents Alhassan Ouattara of Ivory Coast, Alpha Conde of Guinea and Paul Biya of Cameroon among others all fall under the category of African leaders not relinquishing power when they finished serving their terms of office.
These posturing of President Paul Kagame and the other African leaders do not always sit well with their citizenry. Former president of Liberia, Madam Johnson Sirleaf spoke against such African presidents to Reuters in 2018 after accepting the Mo Ibrahim award of Achievement in African leadership in Rwanda's capital, Kigali. She is reported to have said that, "Their own citizens are making the call for change and I don't think they can continue to resist or deny that call for change".
Madam Johnson Sirleaf was awarded the 2017 Mo Ibrahim award, designed to improve the quality of African political leadership, after successfully handing over power in her West African country's first peaceful democratic transition in seven decades.
The African leaders like president Paul Kagame should take a cue and learn from the Ghanaian democracy and presidents. Ghana is one of Africa's most mature democracies. Presidential term limits are solidly in place. Political power has peacefully alternated between our country's two major political parties, the National Democratic Congress (NDC) and the New Patriotic Party (NPP). Electoral disputes have generally been resolved through the electoral commission or the courts, and not through violent means.
Ghana has previously held eight successful elections; peacefully transferred political power between parties thrice, from the NDC to the NPP in 2000, back to the NDC in 2008 and back to the NPP in 2016. The NPP retained power in 2020.
Unlike Ghana and Ghanaian presidents who are welcoming to term limits to check on their authority, a lot of other African presidents want to be "president-for-life". It is tempting for a sitting president who has served his two terms to push for "four more years" for himself but Ghanaian presidents from the late Jerry Rawlings to former president Kuffuor and now president Nana Akufo-Addo have all rejected that.
Proponents of continuous presidency without term limits like president Paul Kagame of Rwanda always argue that term limits violate the will of voters who support their continuous stay in power even if that would require them to amend their country's constitution.
This argument is however flawed because presidential term limits actually strengthen our budding democratic institutions over the long term. Presidential term limits also help ensure peaceful political transition. This is so because when there is term limits, the likelihood of incumbent presidents using state institutions to manipulate elections or erode the power of other branches of government and the opposition are very minimal.
Also, presidents preparing to leave after exhausting their two terms always feel a huge pressure to deliver positive results and leave office with a positive legacy. It's an established fact that individuals, no matter how powerful and popular they are, cannot become indispensable.
Conclusively, when there is a political transition and presidential term limits become entrenched in our body politics, opposition political parties and other state actors have little incentive to upset the system through coups or other means.
I take this opportunity to appeal to the AU, ECOWAS and other regional bodies to begin doing the needful by sanctioning heads of state who are manipulating their constitutions to remain in power. If nothing is done about the manipulation of constitutions by sitting presidents, then it will be difficult to condemn and fight coups in the continent. Africans must stand up against all forms of undemocratic tendencies especially manipulation of constitutions by sitting presidents to entrench their stay in power.
By: Hon. Amidu Chinnia Issahaku, Sissala East MP and Deputy Minister of Sanitation and Water Resources