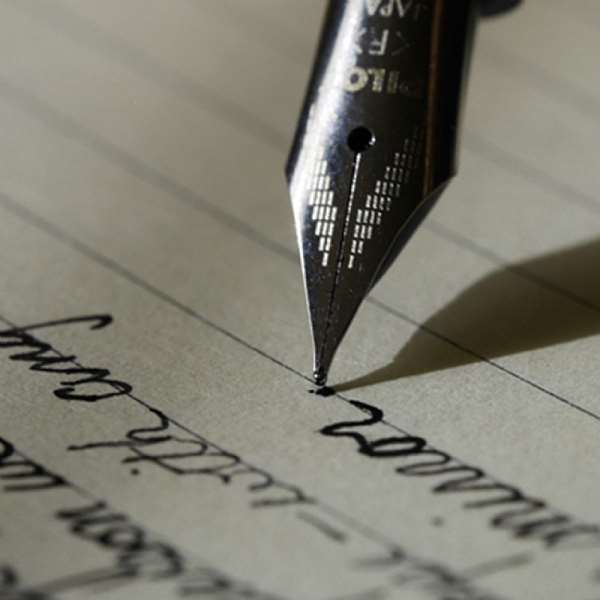 A few years ago, when Mr. Alan Kyeremateng was the Ambassador to USA, he made a proposal to establish Ghanaian Banks in the US, which was a brilliant idea. It could have been replicated worldwide to collect most of the $1.2 billion that is sent to Ghana annually. In the 90's there were a lot of Ghanaian owned money transfer centers.
I believe they could have formed a solid base for the proposed banking system. Unfortunately they had to give way for multinational corporations to take over. The government collects 0.5 % of import duties to benefit the Export Development Industrial Fund, (EDIF) which started with a $40 million loan from a foreign bank. While we have been trying to woo investors, I know what we need most are industrial parks spread across the country. Once we have built the parks, it will be easier for investors to bring in their machinery to set up. Without manufacturing jobs, we will be spinning the wheel and going through a vicious cycle of unemployment and poverty. If the industries are clustered around Tema, this will increase the drift to urban areas, leaving most parts of the country undeveloped. We should look at what is available in our localities that could be industrialized. If tomatoes are grown in Akomadan and get rotten every year, we can put up an integrated industry to produce plastic jars and a processing factory so that we don't have to import canned tomatoes. Has anyone tasted mango juice from Egypt, Coconut juice from Thailand and seen the oranges and other fruits that are heaped on the ground in our markets?
We can learn from the Chinese, who have become a new superpower. They have built the factories and also dormitories around them. They build some of the machines and import the rest from Europe. To their advantage, they have an ideology, which has disciplined them; they also have cheap labor and the population backed by a single currency. I was very happy when I read about the introduction of a single currency for five Ecowas states, which was to begin this year. But no it has been postponed till 2009. Every minute that we spend exchanging currency to do business with our neighbors is time wasted. The Chinese have not performed any magic. We can do the same or even better. We have the raw materials to feed our industries; the same or cheaper labor cost. We only have to increase the minimum wage for the workers to earn a decent living. On my last visit I saw orange and pineapple juice imported from Spain and South Africa. Taking the shipping cost of these countries into consideration, any manufacturer can ship such products at a cheaper cost to the Ecowas states with a population of 280 million, the same as the USA.
For a long time Ghanaians have underrated Chinese products and regarded them as inferior, preferring American made products. What they did not know is that most American products are made in China. The trade deficit between US and China is about $160 billion this year. And by 2010, 500 million Chinese are projected to achieve middle income status For a long time, the Reverend Jessie Jackson has been complaining about shipping the manufacturing jobs overseas, mostly Asia and nobody listened. What has happened is the loss of good paying manufacturing jobs in America. I read the report by NAM, (National Association of Manufacturers) from their website www.nam.org talking about this situation. The report entitled "Securing America's Future-The case for a strong manufacturing base", makes interesting reading. I believe it is a bit too late. The greedy multinational companies are not going to bring the jobs back from where they are paying $1.00 an hour or $1.00 a day in Ghana to pay even $6.00 an hour plus health benefits in the US.
The sad part is that Ghanaians are building mansions instead of industrial buildings to take advantage of the situation. There is nothing wrong with building houses in our unplanned cities. We plan to settle after retirement or to spend a few weeks when we go on vacation. It would have been better if we had a manufacturing business that could sustain us when we go back home. Since we don't have that, we join the buy and sell group of companies. AGOA, African Growth and Opportunity Act was passed by President Clinton to enable us export our goods to the US duty free. But we are focusing on yam, bush meat (akrantie) and smoked fish, which serve only the African market. We have about 6000 products that we can export under AGOA. There are various Ghanaian Associations from townships in Ghana based in the USA and we should think of forming cooperatives or partnerships to start building industries in our towns. Instead of buying cars and paying huge duties, we can start with used machinery, from closed down factories, that are selling cheaply at auctions all over the world or else we will help in perpetuating a welfare society in Ghana with our remittances.
The Chinese have a proverb that says, "A journey of a thousand miles begins with the first step". Perhaps, various associations should bring this up for discussions and form exploratory committees. The government has proposed setting up an industry in all the 113 districts. It is also promoting privatization and since they haven't achieved their target, Ghanaians abroad should focus on setting up industrial parks possibly in partnership with the government. That is what we need most-Industrial Parks. Good Business Plans are necessary and this is where the professionals should come in. There is software available to help in writing business plans and assistance is available from universities. Community based projects in Ghana can obtain financing from African Development Foundation based in the US. They have a website detailing their requirements. Visit them at www.adf.gov. The future does not begin in any distant time but from now. Those who want to do something in future should start now. There is no time to waste. The population in Ghana is going to be 44 million in twenty years. You can imagine how Accra would look like, a sprawling city with more people and no jobs. We can stem the tide by developing our towns and villages and also stop the drift to urban areas. If we are planning any projects in Ghana, let us seriously consider building industrial parks. Views expressed by the author(s) do not necessarily reflect those of GhanaHomePage.