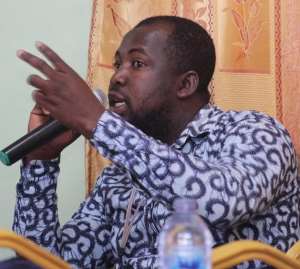 The increasing ravaging of Islamist jihadists, political bigotry in the Sahel regions should serve as a clarion call to mother Ghana. From Chad to Mali, Burkina Faso to Niger the activities of militancy have dominated the countries new headlines in recent times. Reasons of the increased insurgency activities could be traceable to bad governance. It is therefore important for mother Ghana to take a clue from the activities of extremists in the Sahel region to engage in comprehensive reforms ranging from social, educational, economical and to political. This will increase access to social services, resources, promote good governance and maintenance of social order in the fiber of the Ghanaian society.
It should be noted that, until these reforms, Ghana is not safe from the influx of terrorist activities. The winner takes all syndrome with party cards becoming a qualification to secure some job is a worrying trend. These norms have been the order since the return to constitutional rule. It has however become institutionalized in the current regime. This is too disturbing. Taking a keen interest in the Metropolitan, Municipal and District (MMDAs) National Identification Authority recruitment, a particular region has all beneficiaries being card bearing members or sympathizers of the ruling party getting the job offer. The question is not anchored on their integrity, rather making discerning citizens to wonder whether a coincidence or deliberate attempt to satisfy party sympathizers was the motive.
The widening inequalities, discrimination against women, exploitation and pervasive corruption are reasons the younger generations are becoming disappointed in political systems and they could easily be exposed and recruited into militant groups. Government cannot continue to pretend and respond aggressively to critiques regarding the sad happening in the country.
What is more worrying is the continuous porous state of our security installations, especially in the body towns, communities, Districts, Municipalities and Regions. Why should we continue to give a blind eye to prioritizing border security? This should be a matter of urgency and the government must pay maximum attention to border security.
The problem of Ghana lies in the 1992 constitutions and must be fixed before things get out of hand. The political climate has given enormous power to the executive and they continue to put parochial and party interest first to the neglect of the national agenda. A class system has been created with our so-called multi-party democracy becoming a threat to national security and an avenue for extremism. The one Ghana agenda to drive the spirit of patriotism has died for long and this is not healthy for Ghana.
The only way out is institutional reforms and effective decentralization concepts to empower local level governance and citizens participation. This will make political leadership more accountable and responsible to the citizenry.
We cannot sit aloof and allow our failing systems to sink mother Ghana. Comprehensive reform is the only remedy. We cannot be rewarding party loyalty to the neglect of competence and integrity.
Mother Ghana Must Rise Again!
Filed by
Tahiru Lukman
Dev't Consultant, Pan African Author & Youth Activist
Tel: +233 (0) 209154057
Email: [email protected]