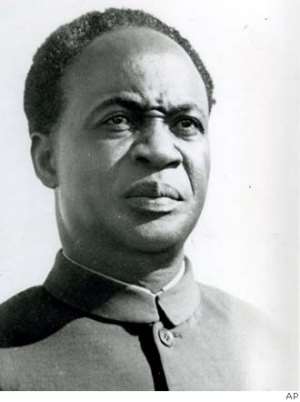 21st September 2021 will mark the earthday of the man who was voted in the year 2000 The African of the Millennium by BBC Africa listeners, Dr Kwame Nkrumah.
In this special edition of Ghana in Focus we look at the early life of the great man from studying to be a Teacher through to gaining a place at the prestigious Black University, Lincoln University in the United States.
It is here where Kwame Nkrumah becomes exposed to Black nationalism with the likes of George Padmore, W. E. B DuBois and Marcus Garvey whose book The Philosophies and Opinions of Marcus Garvey fired Nkrumah up and sparked his passion for the ideology of Pan Africanism.
We also look at his activism in The United States, The UK and in Ghana where after breaking from the United Gold Coast Convention (UGCC) forms his own party, the Convention Peoples Party (CPP) and leads Ghana to Independence from Britain in March 1957.
Please click on the following link to hear the article.