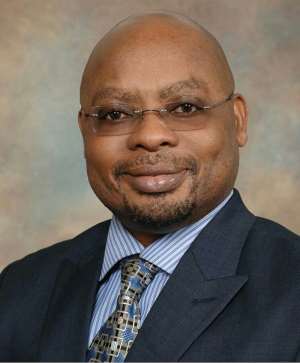 The Ketasco North America Alumni Association has elected new officers to run the affairs of the Association for the next three years.
The new president, Bernard Gadagbui, MSc., PhD, DABT, ERT (UK), a board certified and senior toxicologist based in Ohio, outlined plans of working together with all past students in North America to uplift the image of the school and find ways to assist the school in these challenging times.
He called on all Ketasco past students in North America to spare a thought for the school in spite of their busy schedules as together we will attain our goals.
The president outlined what he termed as bold plans for the Alumni Association and Ketasco. To accomplish these plans, he announced the formation of seven (7) committees to brainstorm on specific issues. As a starter, he asked all past students to get together to help raise one million dollars ($1 million) for the school in the next three years.
Others elected to the various executive positions are Mrs. Penny Akpene Abotsi-Ametepi, Vice President; Mrs. Matilda Baye Akaho, Secretary; Mr. Vincent Hamenu Kosi, Assistant Secretary; Mrs. Norvy Akaba, Treasurer; Mrs. Fidelia Klu Kwawu, Assistant Treasurer; Mr. Jacob Besa Togo, Organizer; and Mrs. Elsie Ziddah-Dogbatse, Assistant Organizer.
Touching on unity, the president stressed that success only thrives in an environment based on unity of purpose and respect for one another. He pledged to work with past and present leaders of Ketasco, the National Past Students Association, and friends of Ketasco to make Ketasco, our Alma Mater, the greatest school we can all continue to be proud of.
This successful election was conducted by a three-man Election Committee, headed by Torgbui Wallace Setranah, with Mr. Mawuli Agbenu and Dr. John Dogbe as members.