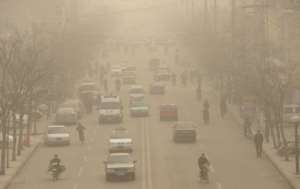 We stand at a crucial moment in time when climate emergency has been pressing on us and recognised worldwide. In Africa, the last 50 to 100 years the temperatures have increased by at least 0.5°C. According to the 5th IPCC Assessment Report Africa is particularly vulnerable to climate change.
It has been prognosed that land temperatures over Africa will rise faster than the global average, particularly in the more arid regions such as Madagascar.
It is likely that extensive areas of Africa will exceed the 2°C temperature increase by 2080, when compared to the average temperature of the late 20th century.
Depending on the climate scenario utilised in the modelling of predictions, temperatures may even rise by 3°C to 6°C by the end of this century.
Climate change will increase water stress to vulnerable agricultural systems, these factors combined threaten food security, human health, and human safety.
Food security is understandably directly linked to agricultural crop yield, but one may ask how is human health linked to climate change? Human health will be weakened by factors which are directly linked to climate change.
Decreased food security accompanies malnutrition, to which children are especially vulnerable. Furthermore, lack of access to clean water means that waterborne diseases are more likely to occur, in addition, the people are not able to practice good hygiene to protect themselves against other pathogens, such as COVID-19.
Lastly, if there is no reliable source of clean water available, children's education is threatened, as they may be required to walk considerable distances to collect water daily. Coastal degradation and erosion are also a major challenge, especially in West Africa.
About 56% of the coastlines in Benin, Côte d'Ivoire, Senegal, and Togo are eroding and this is expected to worsen in the future. Sea level rise is currently not the dominant contributor but is expected to combine with other factors in future to worsen the negative consequences of environmental changes. Southern Africa suffered extensive drought in 2019.
In contrast, the Greater Horn of Africa shifted from very dry conditions in 2018 and most of 2019 to floods and landslides associated with heavy rainfall in late 2019. Flooding also affected the Sahel and surrounding areas from May to October 2019 and in Ghana in 2020.
In the drought-prone sub-Saharan African countries, the number of undernourished people has increased by 45.6% since 2012 according to the Food and Agriculture Organization of the United Nations (FAO).
Agriculture is the backbone of Africa's economy and accounts for most livelihoods across the continent. Africa is therefore an exposure and vulnerability "hot spot" for climate variability and change impacts. Key risks to agriculture include reduced crop productivity associated with heat and drought stress and increased pest damage, disease damage and flood impacts on food system infrastructure, resulting in serious adverse effects on food security and on livelihoods at the regional, national and individual household levels.
By the middle of this century, major cereal crops grown across Africa will be adversely impacted, albeit with regional variability and differences between crops. Increases in temperature and changes in rainfall patterns also significantly affect population health across Africa.
Warmer temperatures and higher rainfall increase habitat suitability for biting insects and the transmission of vector-borne diseases such as dengue fever, malaria, and yellow fever. In addition, new diseases are emerging in regions where they were previously not present.
In 2017, an estimated 93% of global malaria deaths occurred in Africa. Malaria epidemics often occur after periods of unusually heavy rainfall. Moreover, warming in the East African highlands is allowing malaria-carrying mosquitoes to survive at higher altitudes.
According to the International Monetary Fund, adverse consequences of climate change are concentrated in regions with relatively hot climates, where a disproportionately large number of low-income countries are located.
The African Climate Policy Centre predicts that the Gross Domestic Product in the five African subregions would suffer significant decrease because of a global temperature increase. For scenarios ranging from a 1 °C to a 4 °C increase in global temperatures relative to pre-industrial levels, the continent's overall GDP is expected to decrease by 2.25% to 12.12%. West, Central and East Africa exhibit a higher adverse impact than Southern and North Africa.
All these factors come together and lead to a threat to human security in Africa continent. Lack of food security and access to clean water are known drivers of conflict. Aggravation of the current state, where many people are already struggling to nourish their families has the potential to result in an outbreak of violent conflict.
We must act now if we want life in Africa to be sustainable for future generations. It is nature that offers important solutions to the climate crisis. But while we know that nature is vital, we also know that we are losing nature at a rate unprecedented in human history.
Investing in nature-based solutions or ecosystem-based adaptation to the planetary crisis is one of the smartest decisions we can take to secure our future and achieve the sustainable development goals. What we do or don't do in this next decade will determine to a large extent the fate of the Africa continent, so we have a lot of work to do.
Nature feeds us, regulates weather patterns, provides fuels for economic development, and offers protection from anthropogenic disasters. Mankind has learnt the hard way; nature is the foundation of our existence. The concept builds on the ecosystem approach, which aims to holistically manage land, water and living resources in a way that promotes conservation, restoration, and sustainable use in an equitable way.
Moreover, nature-based development pathway protects and enhances biodiversity and urban ecosystems, which underpin key aspects of local economies and the well-being and resilience of our communities.
Through this pathway, local and regional governments prioritize healthy local environments, in which air, water, soil and all-natural resources that sustain life and health are protected and nurtured.
What are nature-based solutions for climate change?
Nature-based solutions for climate harness the power of nature to reduce greenhouse gas emissions and help us adapt to the impacts of climate change. They are win-win solutions that involve protecting, restoring, and sustainably managing ecosystems to address society's challenges and promote human well-being.
Compared to technology-based solutions to climate challenges, nature-based solutions are often more cost-effective, longer lasting, and have multiple harmonious benefits including:
Reducing net emissions
Expanding carbon sinks
Providing habitats for biodiversity
Benefiting human health and well-being
Helping our society and economy adapt to climate change
Making more resilient and nicer places to live and work
There are several different ways nature-based solutions can be implemented both in urban and rural environments.
For example, restoring peat bogs can increase the amount of carbon they store, and using natural sea defences can help protect communities from rising sea levels and storm events. Nature-based solutions can also provide ecosystem services for urban areas – providing resources, regulating environments, creating habitats, and generating social and cultural activities.
At the heart of nature-based solution approach is the idea that we should be working with nature rather than against it. More specifically this means dealing with climate change through adaptation and mitigation strategies. Taking care of our planet for the long term through climate change mitigation and environmental management. Meeting the needs of people through environmental management and disaster risk reduction and climate change adaptation. For each of these aims, there are several nature-based solutions.
For example, emissions of carbon dioxide, one of the main greenhouse gases, can be reduced by protecting or restoring forests. Trees, like all plants, absorb carbon dioxide, taking it out of the atmosphere and sequestering the carbon in their tissue.
The preservation or reconstitution of wetlands can also play a vital role in carbon sequestration, especially peatlands, which not only store carbon, but also methane, a powerful greenhouse gas and nitrous oxide.
Nature-based solutions take a variety of forms, including green and blue infrastructure initiatives such wetland restoration, climate-smart agriculture, agroforestry, and urban greening.
Nature-based solutions can also be combined with 'grey' or built solutions in hybrid initiatives.
Finally, nature-based solutions can take the form of soft approaches designed to bring about changes in the way markets approaches designed to bring about changes in the way markets and institutions work, people behave, and policy is developed.
Environmental management is central to both approaches and can be combined with measures that clearly reduce disasters and climate impacts. Such interventions have been around for decades, but it's only recently that we have started to emphasize disaster risk reduction and climate change adaptation.
References:
Climate Change Is an Increasing Threat to Africa | UNFCCC
Are Nature Based Solutions the key to Africa's climate response? | African Development Bank - Building today, a better Africa tomorrow (afdb.org)
Nature-based solutions | WWF (panda.org)
Fact Sheet: Nature-Based Solutions to Climate Change | American University, Washington, DC
Understanding the value and limits of nature-based solutions to climate change and other global challenges | Philosophical Transactions of the Royal Society B: Biological Sciences (royalsocietypublishing.org)
Course | Nature-based Solutions for Disaster and Climate Resilience | edX
Philip Kyeremanteng BSc MSc MCIWEM MSEE CSci
www.renephil.com