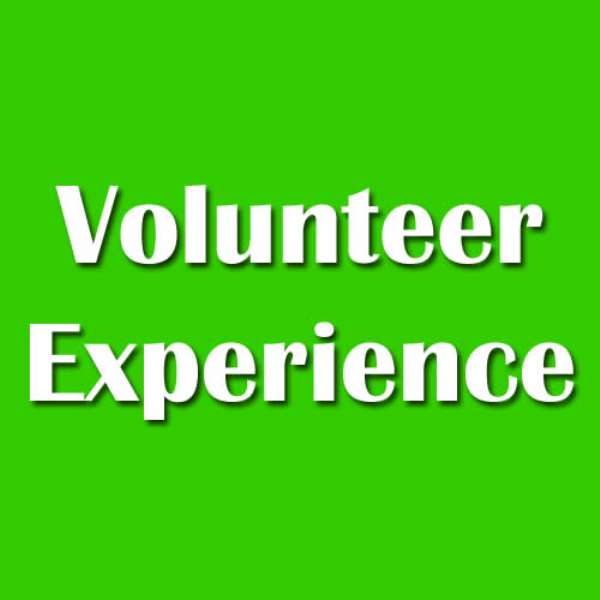 Last month I shared my first article on the "The Culture of Volunteerism" and I am happy you read and shared with your network. Based on the feedback, most people requested I share tips on how to make the best out of volunteering.
A research conducted by Career Builder revealed that 60% of hiring managers see the act of volunteerism as a valuable asset when making recruitment decisions. With this statistics or information, how do you make the most of your volunteering experience to equip you with the required skills for your personal development and career? In this article, I will share four simple tips to help you make the best in your quest to volunteer and build amazing skills.
The first tip is having the mindset to serve. Mindset is everything and often everything starts with the mind. When you set your mind to do something, you can surely do it. You can make the best out of volunteering when you deal with your mind. When you start asking yourself questions like, will this be of great benefit to me? Is it worth my time? Do I have the capacity to do it? Some of these questions can either derail you or motivate you and I hope you know which one to go for. Always engage your mind with fruitful and positive thinking and it will glow in your life. You can have the right mindset by staying positive and optimistic. "Do you know great minds enjoy excellence, average minds enjoy mediocrity and small minds enjoy comfort zones"? Onyi Anyado I agree with Tony Horton on his quote "Eliminate the mindset of CAN'T! Because you can do anything".
Secondly, having an objective will help you make the most out of volunteering. Setting these objectives and targets comes next after dealing with your mind. "All who have accomplished great things have had a great aim, have fixed their gaze on a goal which was high, one which sometimes seemed impossible." —Orison Swett Marden
Without an objective, you may find yourself dancing to the wrong tune. In life, you need to set a target for everything you want to do or pursue. Without an objective, you will find yourself in any event or training which will not add any benefit to your life or career. You need to identify what you seek to achieve at the end of your volunteerism by setting "SMART" objectives. These alphabets represents: S-specific, M-measurable, A-achievable or attainable, R-realistic and T-time-bound.
Thirdly, readiness to sacrifice your time, energy, and sometimes resources. Setting an objective is not enough to make the best out of volunteering but you're depending on the organization you decide to volunteer with, you have commit your time and energy. Do not let this discourage you because you can do it. "You aren't going to find anyone that is going to be successful without making a sacrifice and perseverance" Lou Holtz
Finally, be focused and attentive: After doing all the above and now ready to volunteer, you have to focused and attentive. Focused here simply implies your ability and resiliency to stay put at the task or duty you have been assigned to and having the determination to complete it. This is because you can't be involved in everything. Good volunteers are the ones who not only make an impact in the lives of others but also transform themselves in the process. Attentive here is being mindful of the details of your task. It is through this process that you will finish a particular volunteer experience and be able to ascertain if you achieved your objectives or not.
"End the first half with vigour; start the second with tenacity, and stay focused to the very end!" ― Ernest Agyemang Yeboah
You can reach the author via email on [email protected]