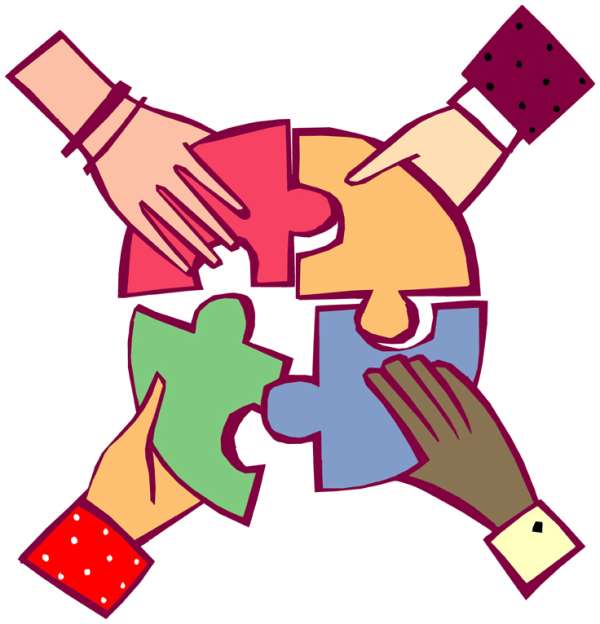 The only part of the human body that works without rest is the brain but unfortunately it keeps working until you fall in love. That is why whether or not you are in love or it is just a crush you follow your heat but don't forget to take your brain along. I never met Yaa Asantewaa and Okomfo Anokye but my history teacher Legacy at Datus International School (Tema Campus) made it clear to me that the former led men to war and the later brought down the Golden Stool of the Ashanti Kingdom.

It is quite unfortunate that most ladies of today lead men to pizza joints and ATMs while some of the men also bring down the panties of females they are not married to. Something is always happening in Ghana and there is always a problem to deal with. Should you make a critical assessment of the issue one would realize that should certain preventive measures had been put in place there wouldn't have been any problems in the first place. That is not to say that problems are evitable but most of those that happen in Ghana are avoidable and human caused.

I quite remember that on a late afternoon as a participant of a WhatsApp group chat I received a news feed with an attached video of a headmaster and a student in an abominable act. That was not the first time such messages appeared in the group chat. I know I wasn't supposed to watch but I was tempted to and I did watch a few seconds of it blinking my eyes rapidly as it was the most disgusting motion picture I had ever laid my eyes on in my entire life.

Is there a difference between someone who intentionally pays to behind the computer screens in a café and watch hardcore porn and someone who intentionally request for a leaked sex video like how a baby demands for breastmilk form its mother? Will share and shame solve the problem? I also used to think that maybe going back to some of our traditional rites such as BRAGRO and DIPO will help solve the problems relation to sexual immorality. Well it might solve them to some extent but the truth is that no matter how neat you bath a pig it will still go back to the mud unless God his creator commands him not to.

Most teenagers including me are not comfortable talking to parents about their sex life. Should we even have a sexual life at that age whilst we are not yet married? Until the fear of the Lord is instilled into the hearts of young ones and parents begin to relate to their wards as friends they can confide in in matters of the heart things like leaked sex videos will always be trending. With the Fear of the Lord one automatically knows that the act of Fornication, premarital sex and even extra marital sex is sinful and filthy in the sight of God. Have parents ever wondered why their kids feel more comfortable talking about their boyfriends and girlfriends among their peers than to them? Yes even you, the one reading this article is your mother accurately aware that you are dating the daughter of the woman in the next neighborhood or that you have already de-virginised two girls and have three exes? Why don't you tell her and why don't you tell her the truth when she ask you but readily discuss it among your peers. Why should sex tapes even exist in the first place except for those who act pornography as their job which shouldn't also be so? Sex is an act that should remain behind closed doors isn't it. The initial thought for sharing sex videos are to expose the ones in the act but this can sometimes do more harm than good.

A few months ago, while watching one of the past episode of the T.D Jakes show I learnt of the 19 year old boy Zack Anderson who had been sentenced to 90 days in jail and registered as a sex offender for the next 25 five years which is more than how long he has been alive for having consensual sex with a girl she met on a dating site (whose identity has been protected) who claimed to be 19 years. The girl later admitted to lying about her age which was 14. When the story went public nearly 175,000 people including actor Niel Patrick Harrias had signed a petition of support. The Andersons established a Facebook page Justice 4 Zack Anderson, Elkhart and while the victim and her mother also pleaded for leniency but was only after two years that Zack won his freedom from the States Sex Offender Registry but the Michigan Supreme Court has taken no action toward amending a law that labels young men in the same circumstances as sex offenders for 25 years. Imagine the kind of change that will occur in Ghana if punishment like this was passed on offenders.
Making and leaking sex tape is a great strategy the enemy is using to bring pornography to the doorstep of those who never intended to watch any pornographic material.

The initial thought of sharing or leaking a sex tape would probably be to expose those people in the act and also to get the perpetrator arrested especially if it is a rape case. If it is a rape case is it not the police who are the right personnel to have the video for investigation purposes. But the truth of the matter is that, leaking of sex tapes does more harm to the public than the individuals in the act. Thwart this plan of share and shame. Stop sharing sex tape on social media platforms, group chats and friends.

When you fall in love follow you heart but don't forget to take your mind along. It is your mind that will remind you that as a child of God you need to seek the permission and the will of your creator as to what plan He has for you and your partner. Men should stop bringing down the panties of ladies when they are not married to them. The ladies should also desist from draining men of money and leading them to ATMs and Pizza joints because it is a relationship you are in not a job opportunity. To parents I suggest that we relate to teenagers as friends with matters of the heart so that they can feel comfortable in confiding in you about their love lives to prevent such acts of leaked sex tapes, fornication, teenage pregnancies, abortion and it accompanied complications. Share and shame might not necessarily solve the problem if the sharing does not make it to the appropriate hands. It just wouldn't be enough.

*😊 Aba Radical😎*
*📽 The Photographer of Thoughts 🤔*
FB: * Mercy Aba Blankson *
Twitter: @aba radical
📞: +233249953609
Comment, Like and Share
#AbaIssaRadicalWriter✍