Phara Anacharsis: biography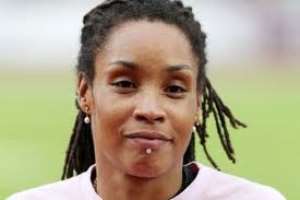 Phara Anacharsis, born 17 December 1983 is a French athlete who specializes in the 400 metres and the 400 metres hurdles
She was born in Fort-de-France.
Phara began athletics at age 15 by chance not to stay too long enclosed at home and feeling bored. The stress of departure and the sensation of victory a few meters from the finishing line are two factors that pushed her to practice this sport. Moreover, it is she who ensured the departure of 4x400m relay, silver medalist at the last European Championships in Helsinki.
Carrer
In the 200 meters she won the bronze medal at the 2005 Jeux de la Francophonie and in the 400 meters the silver medal at the 2005 Mediterranean Games. She also competed at the 2002 World Junior Championships, the 2005 European Indoor Championships and the 2006 European Championships without reaching the final. She later turned to the hurdles, and won the gold medal at the 2009 Mediterranean Games.
In the 4 x 400 metres relay she finished seventh at the 2006 European Championships, and also competed at the 2007 World Championships and the 2008 Olympic Games without reaching the final. She is now taking part to the European Indoor Championships in Gothenburg.
Pamares
2005: 2nd in the 400 m at the Mediterranean Games
3th in the 200 m at Jeux de la Francophonie
2009: 1st in hurdles at the Mediterranean Games
Records
- 23.39 seconds in the 200 metres, on August 12, 2007 in La Chaux-de-Fonds
- 51.87 seconds in the 400 metres, on June 30, 2008 in Pátra
- 56.60 seconds in the 400 metres hurdles, on June 17, 2009 in Angers.
-23.43 seconds in the 200 m on February 26, 2008 in Aubière
-38.03 seconds in the 300 m on February 14, 2012 in Liévin
-52.70 seconds in the 400 m on February 24, 2013 in Metz
  http://www.youtube.com/watch?v=u2jru_IZ8AI http://www.youtube.com/watch?v=KsBWgY5CSss