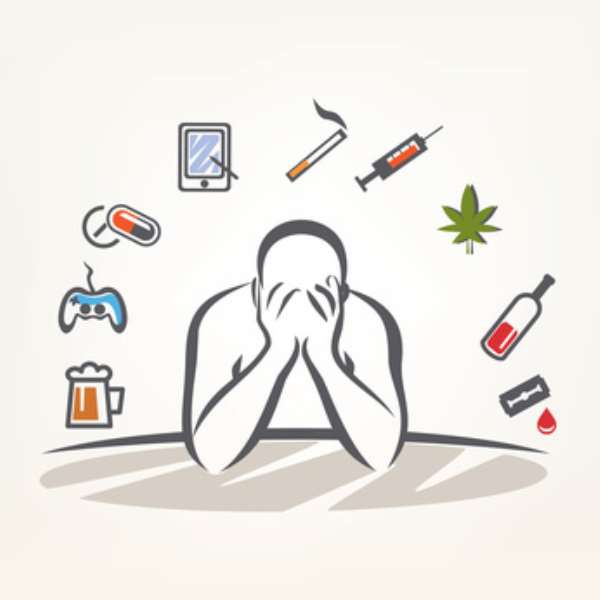 Introduction
The surge in the number of confirmed cases of the novel coronavirus pandemic has seen over a third of the world's population to live in some sorts of a lockdown or restricted movements. China was the first country to declare a lockdown. Following that, Italy became the first country to initiate a nationwide lockdown. Subsequently, other countries have adopted some form of a lockdown. These lockdowns and restricted movements have significantly affected the lives of individuals. The normal day-to-day activities have been disrupted; students are supposed to now adjust to eLearning modules while parents and workers have to fit themselves to work remotely from home. In all of these situations two things remain constant: the normal routine of individuals has been disrupted and individuals spend all their time in their homes. Such long periods of monotony and sedentary lifestyle is not only detrimental to physical health (increased risk of obesity, hypertension, etc.) but can significantly affect the psychological wellbeing and behaviours resulting in emotional eating and other negative habits which can escalate to become addictions.
Habits vs. Addictions
So one may ask, what does lockdown and COVID-19 get to do with addictions? Well, the answer is that it has a lot to do with the tendency to develop an addiction. To full comprehend the nuances at play here, it is imperative that one understands two basic concepts: habit and addiction. The Cambridge Dictionary defines habit as "an action performed repeatedly and automatically, usually without awareness" whereas an addiction is "a state that is characterized by compulsive drug use or compulsive engagement in rewarding behaviour, despite negative consequences". What these definitions show is that habits forms addictions. Hence, in the quest to avoid addictions during these period of lockdown implies that we are to form positive rewarding habits.
Essentially, a habit graduates to become an addiction when the brain interprets a harmful habit as beneficial. Prior to the COVID-19 and its related restrictions on movements and social gathering, individuals had their routines that have been deeply wired into the chemistry of their brains. However, the emergence of the pandemic forces them to abruptly adjust to the new status quo. This tends to result in chronic stress which subsequently propels individuals to engage in harmful habits like emotional eating, too much screen time, masturbation, etc. For instance, because of the social distancing, people are now glued to their phones, tablets and laptops now, more than ever. This increase time spent on electronic gadgets will in the long run affect their sight, expose individuals to cyber bully, among others. Clearly, we see how a positive habit can actually transform to become an addiction.
Can you count the number of times you have filled your tummy during this lockdown period not because of hunger but simply because of desire? I'm sure it will be uncountable. People are now likely to engage heavily in emotional eating than ever recorded. Naturally when people are chronically stressed as a result of abrupt changes like the lockdown, the brain stimulates an increase production of adrenocorticotrophic hormone (ACTH) which consequently triggers the release of Cortisol (an appetite stimulant) [1]. Hence, the likelihood to engage in unhealthy eating like binge eating, and eating for no reason but to satisfy pleasure. Eating is a good habit but this can turn to become an addiction particularly when one begins to engage in emotional eating.
In this period of lockdown, there is also the tendency for people to develop negative habits like self-medication. Given that the disease comes with headaches and fever, there is the likelihood that people under lockdown will develop the habit of abusing pain killers such ibuprofen, paracetamol, etc. Such drugs have some addictive constituents that can cause individuals to become addicted in the long run. This clearly illustrates that under lockdowns, individuals are likely to become addicted to some habits.
The way forward
To this point, it is clear that under these lockdown periods, individuals are likely to develop addictions. Hence, it is imperative to explore how to prevent this from actually happening and what to do when it happens. The first thing I propose is to eliminate the source of addiction. This may be the surest way of preventing or dealing with addictions. As stated earlier, a lot of people now spend more time on their phones and tablets and social media. This long interaction on social media may expose people, particularly young people to pornographic adds. In the initial stages they may be able to gross over it. But constant exposure to such materials will alter the brain pattern and lead them to view it and subsequently become engulfed in pornography and masturbation. Hence, the complete elimination of the source of the addiction which is the phone or tablet is the surest way. However, this may not be practical enough as the alienation of individuals from their phones may have the possibility of leading to debilitating outcomes.
For that matter, adopting a much subtle, yet pragmatic approach would be more appropriate. These measures involve the substitution of the source of addiction with a positive habit. There are a lot of positive habits that can also be formed during this period of lockdown including painting, reading, writing, photography, exercising, learning an instrument, trying new recipes, etc. Such substitutes can be very effective in reducing the need for individuals to depend on the addiction. Another important factor is human interaction. The stifling of human interaction as a result of lockdowns and social distancing protocols account for the boredom and monotony experienced in this period. Therefore, it is imperative for individuals to try as much as possible to maintain an open face-to-face interaction with their family. Forming a strong family bond is very necessary in overcoming the stress and psychological trauma associated with these lockdowns and the entire component of the pandemic. I believe that when these strategies are adopted by individuals and their families, then we would be moving towards the point of avoiding addictions in the face of lockdowns and other restrictions.
Reference
Tahir U. Stress and eating behaviour. Adv Obes Weight Manag Control. 2016;4(4):101‒105. DOI: 10.15406/aowmc.2016.04.00095