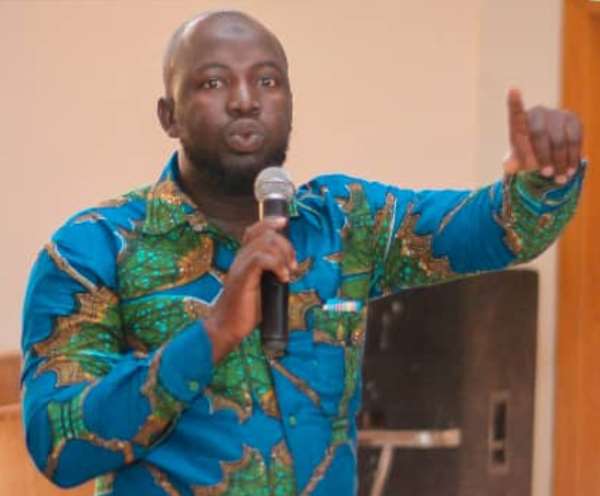 Political leadership is very significant in sharpening the socio-political and economic advancement of the modern-day state. The invention of modern democracy has given the sovereignty of the nation and countries have re-enforced the role of political activism. It is therefore worth noting that, the government has the oversight responsibility in spearheading the affairs of the state.
In recent times, the outbreak of the coronavirus pandemic is a big test to many governments' – capacity to deal with the pandemic, level of preparedness, resilience in fighting the pandemic and financial capability in dealing with the pandemic.
While advanced countries such as Italy, USA and Spain who are hard hit are calling for external support despite their ability in injecting billions and trillions of dollars to fighting the pandemic, African countries including Ghana, have once again knocked on the doors of World Bank and IMF for financial support to fight the pandemic.
The pandemic should have been an opportunity for Ghanaian politicians to be more united than before to find a common solution to COVID- 19 pandemic, as the disease is non-discriminative. The happenings- ill attitudes of party activist are appalling. Some government officials and ministers of states, as well as key leading opposition party members, are on each other's throat.
Let me throw a cautioned to politicians, especially NDC and NPP stalwarts in particular that, the coronavirus has a unique feature of being non-discriminative, black or white, rich or poor, man or woman; president or street hawker; footballer or musician; NPP or NDC member, young or old. The viral has no regard to boundaries, countries, continents, race and religious affiliations. There are big lessons to draw from the global havoc caused by this 'foreign virus'. It is enough justification to be more united than stand divided as a nation
Astonishingly, the conduct of politicians more particularly, incumbent MPs and parliamentary aspirants suggest that, the outbreak of CIVID- 19 has change their political campaign strategy. Majority have resulted in buying detergents, hand sanitizers and veronica buckets to party offices, youth base, religious groups, market women, and household. The initiative is in good course, since precautionary measures including hand washing and other good hygiene behavior would break the rout of transmission. While we must loud politicians for their roles in supporting the course to fighting coronavirus pandemic in Ghana, we must as well find answers to the following questions;
Do they have to wait for a viral outbreak before they think of the plight of their constituents?
Are they just focusing on winning political gains as they imbed their stickers on the items?
It is the share of their numerous allocations that, they are using for this initiative?
It is now that, politicians realised there are vulnerable people or group to support?
Are we not being deceived with the good gestures of our politicians?
I must add that, our members of parliament (MPs) owe us a lot than to distribute veronica buckets and liquid soaps. I challenged them because; the role of the member of parliament is not only to make laws rather to initiate, lobby and support the social, economic and political developmental agenda of their constituents. Every MPs have allocation in these categories;
Health Insurance Fund
GetFund
Social Investment Fund
Common Fund
These allocations are to enable them support development in their area. However, much is not done to change the plights of their constituents, most MPs cannot tell us what they have used their share of allocations for. The greed of those in Upper West, Upper East, Savanna, North- East and Northern Region is too disgusting. The likes of Hon. Samuel Okudzeto Ablakwa MP for North Tong in the Volta Region and Hon. Kennedy Agyapong MP for Assin Central in the Central Region have raise the bar so high by investing, initiating and building business, infrastructure and knowledge base of their constituents. Ours (majority of Northern Ghana MPs) are only trying to redeemed their image by taking advantage of the spread of coronavirus pandemic to salvage their lost reputation by giving us buckets and liquid soaps. Although their interventions are of great significance, we deserve more, because the good books say "whoever much is given more is expected of him in return".
I must draw the attention of Northern politicians that, the exodus from Kumasi, Tema and Accra given the partial lockdown as announced last week, has raised the risk level so high in North. They must unite as a common course and call for the resourcing of medical laboratories in the regional hospital of the five regions of North (Upper East, Upper West, Northern Region, North – East and Savanna Region) to do a lot of testing, especially the returnees from the cities and their immediate families.
This would help in widening the scope of case searching and identification, through surveillance, isolation, management, and treatment. This would reduce the risk level in the North. We as Northerners are tired of zombie and greedy politicians from the north who are interesting in enriching themselves and their households. We deserve better!
Let me appeal to our politicians that, in the wake of the campaign against the spread of coronavirus, our MPs and parliamentary aspirants, in particular, should seek the face of Allah and not to use every little opportunity to look for fame and favours from electorates. There are a lot of lessons from coronavirus pandemic. One of such lessons obviously would be to elect level headed and visionary leaders rather than persons who would come to the aid of their electorates during election season.
May Allah Continue To Save Mother Ghana!!!
Author; Tahiru Lukman
Youth Activist, Dev't Consultant & Pan- African Writer
Email: [email protected]