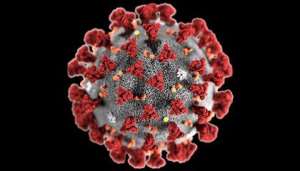 COVID-19 is a disease caused by the coronavirus which is taking many lives and families to their early grave. It has a global effect hence the term pandemic, it therefore implies that Ghana our motherland is not an exception to the novel virus. This is not the time for blame games and politicising the disease. The rate at which this disease is spreading in Ghana is so alarming. This is the right time for all citizens to unite as we raise our voices in prayers and also observe the necessary measures given out to us by health personnel and I think this will help us stay alive. This piece of writing is to alert citizens of our responsibility in order not to get infected with this deadly disease and put a stop to this dirty politics we are engaging in at this crucial stage of our lives. We started with two (2) cases and it's now twenty-one (21) cases. The President, his cabinet of ministers and Health Professionals are doing their very best to calm the spread of the disease down and they really need our support and prayers.
This is my take on the claim made by Asiedu Nketia that the ban on public gathering is a plot to rig 2020 elections. In Ghana, not winning an election and being in opposition pave way for them to be watch dogs and monitor activities of the government and comment on their flaws but not success. Yes, that has been the game of politics in our country. My problem here is, he (Asiedu Nketia) coming out with such comments at this crucial stage of our lives, of which the whole world is facing a big challenge where our country is inclusive is insensitive and unpatriotic. This is the time all political parties (NPP, NDC, CPP, PNC etc.) need to come together and deliberate on measures on how they can solve this menace. Polarization in Ghana is a canker which is eating us up and it's affecting our daily lives. Im sure by this time, a particular medical doctor is saying this is NPP era and let us leave them solve the pandemic themselves. It is happening in marriages where the one side belongs to party A and the other Party B so, they cant marry. If the General Secretary of the Opposition party NDC has made such comment then where are we heading to in the fight against COVID 19. Let us all come together and fight this deadly disease by observing the necessary measures put in place and also go unto our knees in prayers to seek the face of God.
In conclusion, as we join mights and efforts both physical and spiritual, let us not forget that the responsibility of combating the virus begins from the individual might and effort. It is therefore important one takes good care of one's self before one can extend this same care to another. Do not forget to wash your hands regularly, ensure social distancing, the use of well sanitized nose masks should be used at all times when outside as the virus is likely be airborne, call the emergency numbers if you are showing symptoms, and restrict yourself from moving from one city or town to another unless the want for that is absolutely necessary. Let us not wait for the president to initiate a lockdown because he is not ready to that now. Lockdown begins from the individual and finally never forget to seek the intervention of the Almighty God. Let us all act responsibly and know that our help is in the name of the Lord who made heaven and earth.
BY Benjamin Kwame Oduro
Concern Citizen (UCC)