'Darwin's finches' revert to type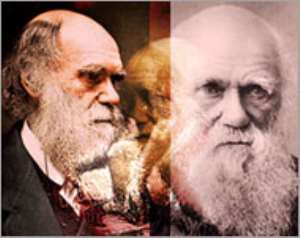 Human interaction with animals could be causing evolution to go into reverse, says a report by the Royal Society, Britain's science academy.
A study of finches on the Galapagos Islands in the Pacific – finches are the same birds that were said to have inspired Charles Darwin's groundbreaking work on evolution - has shown that some could be losing their distinctive beaks in response to living near humans.
Finches on the islands have developed different sizes of beak - but when people live in close proximity to the birds, their beaks revert to an intermediate size, the report says.

Andrew Hendry, a professor at McGill University in Montreal who led the study, told the Independent newspaper that the evolutionary split within the species was being reversed.

"We need to make more effort to enable those species that are in the process of diversifying to continue to diversify and thereby generate new species," he said.
The report does not say exactly how humans are causing the evolutionary change – but it implies that increased tourism and migration to the Galapagos are affecting the environment that creates the diversity of finches on the islands.
People could have introduced new plants with intermediate-sized seeds that the finches now feed on, the report says.
Single species
Darwin collected specimens of the birds during his visit to the islands in 1835.
He observed that the beaks of the birds had adapted in different species for different purposes, such as crushing seeds, pecking wood, and probing flowers for nectar.
He realised later that because of the islands' isolated location the birds must have evolved from a single species.

"One might really fancy that from an original paucity of birds in this archipelago, one species had been taken and modified for different ends," Darwin said in his book, the Voyage of the Beagle.
So closely are birds linked to Darwin's theory that they are known as Darwin's Finches.