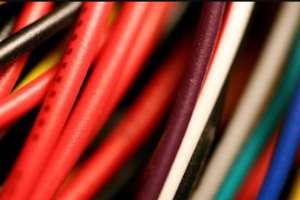 For how long would we (as CEWPs) in the Northern region continue to endure this nuisance? Why these endless controversies? I am personally disappointed the way and manner issues of forming an association of Certified Electrical Wiring Professionals in Northern Region is degenerating into. There seems to so much personal interest and uncompromising stance on part of those who are supposed to know better.
In candidate opinion, when you see people's representative(s) fighting an endless fight on a matter that needs roundtable discussion with opposing parties, then there is a deep-seated personal interest on the part of the representatives. And that instance clearly portrays our situation in the northern region with regards to the formation of CEWP association in the region.
Truth be told, despite unsuccessful attempts by various well-meaning individuals to organize CEWPs in Tamale to form a formidable association, the vibrancy to organize CEWPs in the region under one big fold had its seemingly success genesis from the events leading to the solar training (sponsored by SDF and organized by CEWPAG) that was in held in Tamale and afterwards. But the unfortunate issue of power play and mistrust resulted in each party taking an entrenched position. What would have turned out to be a very good opportunity for us to rally ourselves together, rather turned out to be our misfortune.
And in the midst of this lingering differences with those who are supposed to be temporary steering the affairs of CEWPs in the region, they leave the innocent CEWP in a very difficult situation as to whether to go right or left. And that is very unfortunate.
Instead of chatting a path that would make us belong to the one and big national association of certified electrical wiring professionals of Ghana (CEWPAG), our entrenched positions has finally split us up from what would have make us to have a national solid outlook, which would have given us an opportunity to link up with our peers & colleagues in the other regions of Ghana and also offer us a strong voice on matters affecting our interest as Electrical professionals.
The decision to belong to one association or the other is a choice and not a must. We must put that in mind. We should endeavor to appeal to the conscience of people and not use autocratic means to accomplish our intentions.
I have said it before and I'll say it again that, this back and forth is only impeding our forward movement as a region. All the other regions have been able to successfully organized themselves and rallied behind the National Association, CEWPAG. But unfortunately, we have ended up dividing ourselves. Some claiming allegiance to the national association, CEWPAG whiles some paying allegiance to their Tamale local organizers. Sad!
Since some few people have shown interest to belonging to an association of CEWPs in the region, I expected the interim leadership to focus on those few individuals and call for an election of substantive executives to man the affairs of the association. If a substantive leadership is put in place, they would come out with fresh ideas and hopefully help in mending the deep-seated differences that exist among our various sections. Prosperity will remember those who would chat this path.
An association is not about having everybody on board but is about focusing on those who share the objectives and aims of that association and willing to be part.
Being a coordinator, an interim chairman or whatever of a disjointed association without core members is a fruitless exercise. We, I, (CEWPs) would not sit and allow some few personal driven individuals to decide and dictate for us a region. We all have a sake in the affairs of CEWPs in the region.
Think before you react.
I rest my case.
Long live Certified Electrical Wiring Professionals
Long live Ghana.
Ibrahim Mohammed Hamid (CEWP – Commercial category)