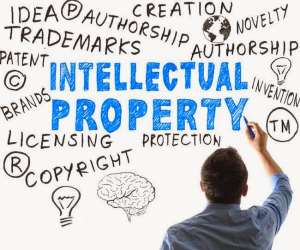 Geographical Indications (GIs) are signs used on products that identify them as a good originating from a particular place, where a given quality, reputation or other characteristics of the good are essentially attributable to its geographical origin. In order for a product to assume GI protection, the sign must identify the product as originating from a given place. In addition, the qualities or reputation of the product should be essentially due to the place of origin. Since the qualities depend on the geographical place of the production, there is a link between the product and its original place of production.
Geographical Indications acts as an indication which help producers to differentiate their products from competing products in the market and enabling them to build a reputation and goodwill around their products, which often fetch a premium price. For instance, champagne originated from a place in France and has been recognized as a product whose reputation for quality or authenticity is intimately linked to its geographical origin.
The product has not only emerged as a major product in its export basket but also helps in the promotion of tourism and cultural heritage. Considering the numerous GI potentials in Ghana, measures must be put in places to implement the existing GI act to protect these products domestically and internationally. for example the patterned of Kente which is unique and attributed to the Akan group in the southern part of Ghana, the traditional beautiful Smocks associated with people in the northern part of Ghana, Shea butter and coffee, a valuable economic products in Ghana, Handicrafts such as beats, largely produced by the Krobos in the south and local Baskets and Harts from the Upper Regions, all must be considered under GI protection.
The economic importance of these products cannot be underestimated since it contribute significantly to the country's GDP through exports and branding of our country in the international market. What needs to be re-emphasized and negotiated is to hastening the process to provide a formal protection regime for these products to enjoy equal treatment as potential geographical indications, where their contribution can be appropriately recognized.
Again, a well constituted GI system will protect our cultural heritage, traditional knowledge and innovative skills in making such unique products. However, the subject matter of GI protection has gathered impetus with the recognition of the Trade-Related Aspects of Intellectual Property Rights (TRIPS) on GIs as a form of Intellectual Property Rights.
This adequately enhanced the marketability of these products, and demonstrated that GIs have great potential to play a major role in trade between countries. This further increased the commercial significance of GIs which many developing countries including Ghana have not done enough to recognize the economic importance of GI protection.
It is at the same time not to think that GIs were inconsequential in trade earlier. Quite to the contrary, the immense economic potential of GIs necessitated their cross-border protection and thus these were included in the ambit of the TRIPS Agreement.
The Article 22 of the Agreement, which forms the centrality of GI protection, provides for a general level of cross-border protection of GIs in the course of trade, which is extended to Ghana and other developing countries. However, what distinguishes developed countries from developing country such as Ghana is the special provision.
This provision was made under Article 23 of the TRIPS Agreement for protection of GIs in the form of wines and spirits. The major demandeurs of this kind of protection were the European countries with their very long tradition in making of wines and spirits. This special treatment to wines and spirits appears to be developed country-centric. Developing countries, including Ghana, have raised this issue in the Doha Round and in the recent meetings at the WTO.
They seek the same higher level of protection for all products as GIs as was provided under Article 23 for wines and spirits. Many handicraft products such as baskets, ceramics beats, harts, pottery, coffins among others, should be considered as GIs in Ghana. Many food products and agricultural products such as shea nuts, dawadawa, and coffee could also be considered as well.
It needs to be reiterated that the benefits of the registration of a product as GI is actually realized only when these products are effectively marketed and protected against illegal copying through counterfeiting. Effective marketing and protection requires quality assurance, brand creation, post-sale consumer feedback and support, prosecuting unauthorized copiers, etc.
Thus, the registration is only the first step in the creation of a niche market for the GI products. Further, this protection first gains significance in the domestic context before international protection becomes relevant. However, for internationally recognized products like Darjeeling tea, which has an expansive export market, international protection is of crucial importance.
There is a direct link between the cultural diversity that exists in Ghana with its varied ethnic groups, traditions and culture on the one hand, and the legal protection as GIs that the products of cultural activity can have, on the other. There is also a link to local communities, in towns and villages, which possess traditional knowledge of making these products, which in themselves, many a time, are part of their traditional cultural expressions.
Thus, legal protection to GIs also should extend to the protection of traditional knowledge and traditional cultural expression contained in the products. In doing so, not only are livelihoods protected but also possibilities of employment generation are encouraged. In fact, owing to the premium prices that many GIs command today, there is a possibility of preserving many traditional skills.
Again, many of Ghanaian GI products relate to textile and traditional symbols such as the numerous Adinkra symbols, which are largely exported to EU and Asian countries—there is a merit in negotiating to implement equal treatment for Ghanaian made GI products.
After all, Ghana will still remain significant in the production of Kente, smocks, textiles and other handicraft products in the international market. GIs have the potential to be our economic growth engine if properly constituted. Policy-makers must pay a heed to this and negotiate harder to give Ghana GI products their true reward both domestic and the international market.
BY IBRAHIM NAYI
( GHANA COPYRIGHT OFFICE)
Issues surrounding copyright piracy have been a major concern for Ghana entertainment industry for several decades now. The advancement of technology has influenced the activities of copying and distribution of films and musical work in the entertainment industry.
As a result, consumers see short time benefits with the availability of cheap pirated works, thereby increasing the demand for such product to the neglect of original works. This diversion poses serious economic ramification to authors, performance, producers and other business partners and the incentives for more investment, skills, effort and other resources to new works are discouraged.
The study conducted by Ibrahim Nayi in northern sector revealed that, there is high males and youth dominance as the main characteristics of the industry. The levels of education were seen to be high among the various stakeholders.
The study also ascertains the high level of piracy and the low utilization of the existing technological protection measures to deal with piracy in the digital environment. The research also reveals the negative impact of piracy on the major economic contributors as creativity, culture, image, revenue generation and employment as far as movie and music businesses in Ghana are concerned. In view of this, some major recommendation proposed include; public education, collaboration among stakeholders, decentralization of copyright structure, reviewing the current law to better address the copyright infringement on the digital platform, and intensification of copyright enforcement activities.
Finally, the study recommends that more studies be conducted in other regions to establish a broader picture of the problem in the country.