The Blockchain: The Technology Behind Cryptocurrencies; The Bitcoin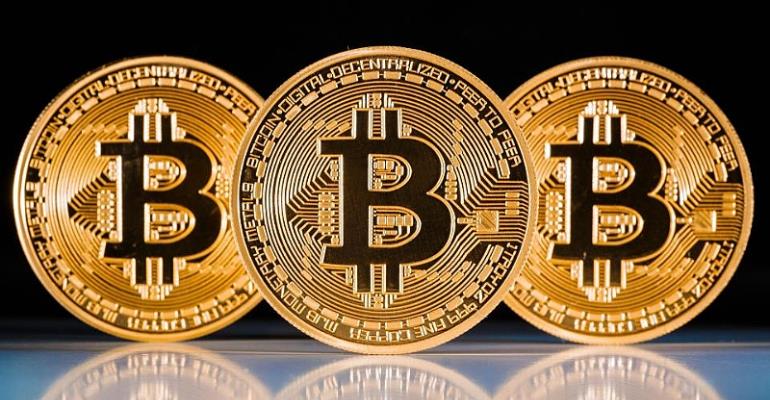 The most exciting technology to embrace in this era of disrupt is Blockchain Technology. The blockchain can simply be explained as a database that records historical transactions in a very secure way and transparent manner. Technically the blockchain is a distributed ledger that underpins cryptocurrencies like bitcoin, Ethereum among others and provides a way to record data that is transparent, safe, auditable and resistant to alterations.
Again, it is a technology that can make the organization structural framework transparent, democratic, decentralized, efficient and secure. I believe that the blockchain is the technology that will have an incredible impact on society by removing inefficiency in the processes, so that we will have for example, in the judicial setting, legal contracts can be automated, lease or ownership of properties- which tend to be a fundamental issue affecting us -this will be resolved using the blockchain technology that is almost impossible to hack.
This new technology guarantees transaction without middlemen using the network of computers with the same transaction history. Everyone on the network has the same information and cryptography is used to secure the transactions.
Even though the blockchain is the underlining technology behind cryptocurrencies like bitcoin and Ethereum, its uses go beyond that functionality, it is a continuous update of records of who holds what and this record linked and secured cryptographically (an automated trust security through an algorithmic code) the record which is a distributed ledger is available for everyone to see anytime and should there be a situation, the system identifies and rejects. Its records are permanent cannot be cleared.
There are 3 things that blockchains can do very well: 1. Data Authentication & Verification: this includes immutable storage, digital signatures and encryption. Data in almost any format can be stored in the blockchain. Blockchains can create public-private key pairs and also be used for generating and verifying digital signatures. 2. Smart Asset Management: this includes issuance, payment, exchange, escrow and retirement.
A smart / crypto asset is the tokenized version of a real-world asset e.g. gold, silver, oil, land. 3. Smart Contracts: This is a term most often mis-understood, but that's something for another day. I see the blockchain as revolutionary of the next generation of the internet, it holds a vast promise for every business. The Model on which the Blockchain runs is called FITS which means Fraud Intermediaries Throughput Stable data.
It means that the blockchain is mandated to reduce likely existence of Fraud in transaction, remove or eliminate the Intermediaries who are not providing value for money services using network of computers to process a large amount of data in a shortest possible time - Throughput and have no volatility of data (Stable data). It is a significant innovation that could have far-reaching implications for the financial industry.
The current stage of blockchain ecosystem is similar to that of the internet in 1993 when it was open by President Clinton in the National Science Foundation prior to 1992 when the internet was only opened to internet researcher organization, government agencies, it seems an apparition in 1992 that we would ever have companies like Google, Amazon, etc.
The owners of these companies have taken advantage of the internet technology and have used it to create businesses, it is also important that we start asking ourselves as young African how we can use the blockchain technology to create businesses.
I will like to hear someone from Ashesi University College, University of Ghana, Kwame Nkrumah University of Science and Technology, Regent University College or Ghana Telecom University, has used the blockchain to solve a problem or create a business. I know for a fact that we have a lot of smart people in Africa that can use this piece of technology to transform our part of the world. While everyone is focusing on the Artificial Intelligent (AI) I really think that the blockchain technology is a dark horse that is going on under the raider mainly because the concept is a little harder to grasp, regardless I believe the blockchain is the next step of the internet where a complete overall of how things in our world are going to be recorded, organized and run.
In the end, I think that it is going to be the combination of the artificial intelligence and blockchain technology that will dictate the future. Some tertiary institutions have taken the lead trying to introduce this new technology into their curricula, Massachusetts Institute of Technology and University of California -Berkeley offer courses related to Blockchain and cryptocurrency, two years ago, Stanford University started running courses in cryptocurrencies and bitcoin, The University of Nicosia has launched the first Master of Science degree in Digital Currency that is offered to students worldwide through an online format. Aggelos Kiayias, Chair in Cybersecurity and Privacy, Director of the Blockchain Technology Laboratory at Edinburgh University says: "Blockchain technology is a recent development and there is always a bit of a lag as academia catches up." He added that "You can learn an incredible amount about cybersecurity just by studying the Blockchain." Also, a distributed ledger, there are other benefits in studying the technology, as well as learning the skills needed to build a Blockchain".
Taking a clue from this I will like to urge all academicians, the faculties of our Universities especially computer-related courses and economies to take a critical look at this technology and inculcate it into our curricular, or better still run some short courses on them. I believe if we do that, it is going to go a long way to put young Africans on the same page with their peers across the globe We have to rise up and take bold decisions for ourselves we will no longer wait for the western world to experience transformation with a new technology over a decade we start its introduction.
I always say that it is not that we are not intelligent, it because we start the race when people have completed it. That why we are always last. I call on our educationist to kindly put young Africans on the starting point with its peers by introducing the study of the Blockchain technology in our curricular. What do you think? Share your taught.
By: Oliver K. M. Aziator
[email protected]