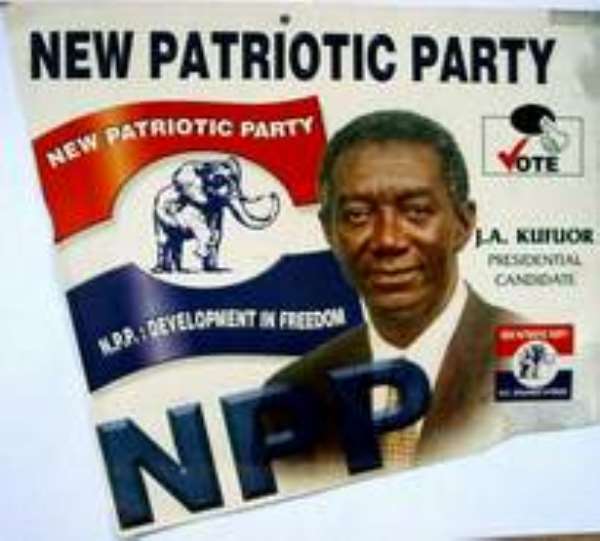 Trouble is looming in the Central Region branch of the ruling New Patriotic Party (NPP) over the decision by the Chairman, Dr Kweku Nunoo Ghartey, to dissolve the current regional Disciplinary Committee.
Dr Ghartey is said to have hatched a plot to sack from office, members of the committee and to dissolve it pending its reconstitution. Information available to The Independent from sources within the Central Region NPP say the party is divided over what is termed as the autocratic tendencies of the Chairman, Dr Ghartey.
The source disclosed that Dr Ghartey outraged over the recent decision of the regional Disciplinary Committee led by Col. (Rtd) A. A. Eninful, has decided to single-handedly dissolve the committee. The committee is said to have delivered its ruling, which went against the position of Dr Ghartey in the mater of the suspension of the executive of Agona West branch of the NPP referred to it last February 18th, 2005 by the Regional Executive. The committee described the action of the Regional Chairman in suspending the executive as unconstitutional and subsequently reprimanded him for such a move.
The Independent is also privy to the information that the committee in reprimanding Dr Ghartey, cautioned him not to resort to autocratic tendencies in resolving impasse in the party in the region but to always resort to the party's constitution.
Among others, the committee recommended that the suspended executive led by Mr Adofo Dwamena be reinstated unconditionally and allowed to complete their full term of office before the party goes to congress to elect new executives.
Describing the action of Dr Ghartey as uncalled for, the committee as well called for consultation of all Regional Executive before he takes a decision on sensitive matters such as the suspension of members of the party and other issues that border on constitutionality.
In an interview, Dr Ghartey described the report as rubbish and useless and insisted that he would not accept and work with it. He termed the report as a shallow one which was based on a flawed methodology. "I reject it totally because the method of investigations was flowed," he said.