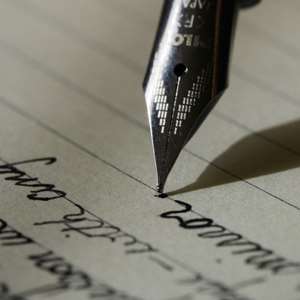 On March 17 Uganda's Assistant Inspector General of Police (AIGP) Andrew Kaweesa became the 12th victim of a five-year on-going assassination phenomenon in the east African country that started in 2012.
He is so far, the highest-ranking government official and a symbol of national security among the victims.
Others, most of them Muslims include Sheik Abdul Karim Sentamu—April 2012, Sheik Abdul Jawali Sentuga—2012, Sheik Yunus Abubakar Mudungu—Aug 2012; Haji Abubakar Kiweewa—Jun 2012; (v) Sheik Dr Abdul Kadir Muwaya, the Shia leader in Uganda—Dec 2014; Sheik Mustafa Bahiga—Dec 2014; sheik Ismail Ssebugwawo—Jan 2015; State Attorney Joan Kagezi—March 2015; sheik Abdul Rashid Wafula—May 2015; Sheik Ibrahim Hassan Kirya—Jun 2015; and Sheik Maj Muhammad Kigunddu—Nov 2016.
Desperate response
The trend seems to continue unabated at specified intervals by perpetuators. Uganda president Museveni has conceded it as a national security threat, blaming the bulk of it on the country's police even though referring to the assailants as 'thugs.' He instructed immediate release of funds by the finance department to procure and install security cameras (CCTVs) in urban centers and highways and urged vigilance among the population and security agencies in identifying the killers.
The latest incident has highlighted holes in Uganda's investigative competence and exposed glaring weaknesses in the country's security apparatus. The counter-measure by Museveni is itself an act of desperation as the perpetrators are not necessarily limited to urban centers but operate anywhere any time. It therefore indicates lack of better options for government to take and perhaps it never planned for such a type of security threat in its all prior-possible insecurity scenarios.
Six possible theories behind the murder phenomenon
Six theories have since emerged in attempts to explain the murders. The newest theory is the 'succession theory.' The other five previously discussed in detail include rebel group ADF, disgruntled former rebel recruits, intra-Muslim conflicts, government itself, and sophisticated-foreign-based opposition.
Most Plausible Theory
In previous discussions, the last two theories (government and foreign political opposition) were identified as most plausible. Now the sixth one (succession theory) further reinforces the one that points to government itself. Its advocates argue that the succession battles as to who should replace Museveni in case he doesn't stand in 2021, has pitted different camps among those who favor his wife Janet and those who don't. They add that the late Kaweesa was tipped for a higher position in police. Kaweesa is alleged to be pro-Janet. They say on grounds of this, fanatics plotted to eliminate him before he could assume the big post. Before they could do this however, word went around within government circles finally landing into ears of arch enemies to the IGP Gen Kale Kayihura. Its then Kayihura enemies who swiftly sponsored the mission so that the murder can be blamed him.
Theory Implications
The overall implication of these revelations offer one serious insight: there exists a 'killer-squad' within the government in Kampala that is well known to all those in high security circles and can be used at will. This is how the 'government theory' is reinforced in this latest murder incident.
However, the foreign-based opposition theory remains outstanding in that sources of the new 'succession theory' (that pin government cycles) are actually based outside Uganda. This can imply that they are playing diversionary so that focus is this time turned from intra-Muslim conflicts to intra-government conflicts.
Oil Dollars
It must be recalled that during Uganda's presidential campaigns in 2016, Museveni said those wanting to replace him, were targeting to steal Uganda's oil. So, if he failed them through election, they could not just sit back, they had to strike back. Hence by targeting high security personnel they are set to make key investors in Uganda's oil sector think twice before sinking heavy capital in Uganda—such that by 2021 Uganda's oil and gas could still be underground and impossible for Museveni to enjoy it either.
Politically, the entire population is now engulfed in panic. This is contrary to when all people were convinced about Museveni's competence to provide security across the country.
But if everyone is going to be insecure as the Katikkiro of Buganda Peter Mayiga suggested during a requiem mass on March 19, it implies Museveni has outlived his usefulness and this must be exactly the calculation of the sponsors of this phenomenon.
Apparently, actual sponsors are succeeding in swaying both public opinion and the gullible security apparatus away from themselves to other groups such as Muslim conflicts and now intra-government conflicts.