Asoriba , a Ghanaian mobile app and management software for churches startup was named Africa's Best Startup at the inaugural Seedstars Africa event recently held in Casablanca, Morocco.
Asoriba was chosen as the winner before an audience of more than 300 attendees, local winners from African countries including Mozambique, South Africa, Nigeria, Ivory Coast, Rwanda, Uganda, Kenya, Ethiopia, Angola, Tanzania, Senegal and Botswana, over 25 mentors from around the world, and a jury including 500 Startups venture partner Hasan Haider and African Business Angel Network (ABAN) founding member, Alexandra Fraser.
"Travelling to Casablanca and winning the Best African Startup Award has really boosted my team's confidence and we are inspired to take over the entire African continent with Asoriba," says Nana Agyeman-Prempeh, CEO of Asoriba who earned a Master's degree in Agricultural Engineering while attending the Meltwater Entrepreneurial School of Technology (MEST) where the Asoriba team was formed.
The team includes Chief Technical Officer (CTO) Patrick Ohemeng Tutu, Chief Product Officer(Mobile) Jesse Johnson, VP of Marketing & Sales Obed Asamoah Boateng and Chief Product Officer(Web), Saviour Dzage who pitched at Casablanca and brought the trophy home.
The cloud-based software which includes a web and mobile app, allows churches to effectively manage their finances and receive contributions via mobile money and cards, seamlessly communicate and engage with members via SMS and mobile app, precisely manage member and church data, and monitor and observe church growth and attendance. The Asoriba team based in Accra has already garnered over 200 churches and 16,000+ members peak on its platform.
"The Seedstars experience was an opportunity to showcase to the whole of Africa and the world at large, the technological advancement we are bringing to the church. We are highly honored to be crowned The Best in Africa," adds Saviour.
Asoriba will next travel to Geneva, Switzerland for a chance to compete for $500,000 equity investment at the Seedstars World Final and Summit 2016 with a field of 55+ startups from emerging tech hubs from around the world.
For more information about Asoriba, visit www.asoriba.com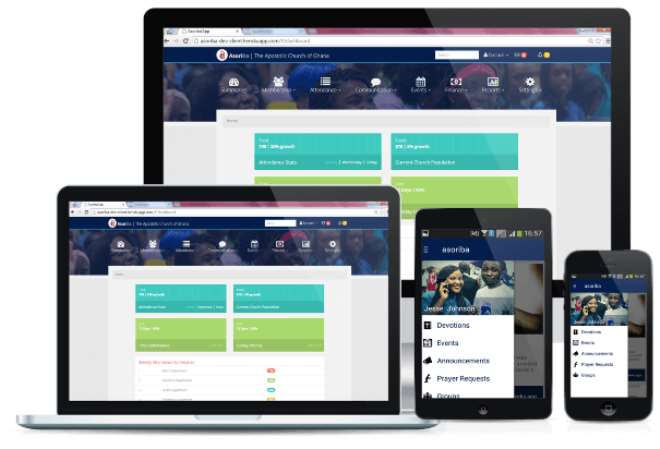 E5A9728A-7A22-45B1-BB88-4120F94E7014