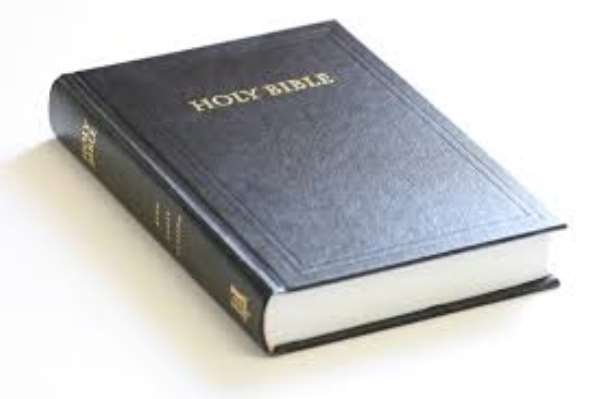 Bolgatanga (Ghana) - He loves his tradition as an African but he has given his life to Jesus Christ. He is an African royal by birth but a christian soldier by choice. Now caught in-between tradition and personal Christian faith, he must make a choice, even when he is given no options.
Such is the dilemma of Clement Ananvuraborigo A - Ugidima of Bongo Beo, in the upper east region of Ghana who is under extreme pressure to denounce his christian faith and embrace the African traditional rituals that characterizes the chieftaincy of his people.
As a university graduate from the university of professional studies in Accra, Ghana, Clement Anavuraborigo A - Ugidima finds it an imposition and a violation of his rights to be named by his village clan heads as automatic heir to the throne of his village chieftaincy which has been made vacant by the death of the former chief Naba Aduko Abirigo.
Atule Aboka, is a king maker of Bongo Beo. He insists that Clement A - Ugidima has no choice but to embrace the rituals and traditional religious sacrifices that is part and parcel of making him the village chief. 'He (Clement) has been chosen by the gods, not us. School or no school, he will be our chief. Forget about his church. Tradition was here before church', he stated adamantly.
In a couple of weeks, the coronation is scheduled to take place. Clement who says he worships at the charismatic light house chapel international church, is certain that he does not want to go through with the traditional rituals. ' I am a christian, a born again one. I cannot be both a Christian and an African traditionalist. I 'd rather leave my home town and go somewhere than to denounce my Christian faith to become a traditional chief. I will never do that', he insists.
Ghana is a secular state in the West African sub-region with the freedom to worship guaranteed by its 1992 constitution. It will however appear that the traditional king makers regard their traditional norms over and above the constitutional guarantees of religious freedoms.
Chieftaincy here cannot be practically seperated from African traditional religion and its associated rituals.
Lawyer Nasara George, is a Ghanaian legal practioner who has come across this sort of cases severally. 'This boils down to personal decision on the part of the victim. It is a matter of personal faith. The constitution recognizes the freedom of worship or the right to choose any religion. But it also recognizes the chieftaincy institution and its cultural traditions and norms as part of the local government system. The individual involved must choose to succumb to tradition or reject it but there are traditional and local societal consequences in rejecting it'.
One must be careful in this situation', he suggests.
Atule Aboka does not mince words on the traditional consequences of rejecting the throne in the name of Christianity. ' when you have been chosen by the gods to become the chief, you cannot reject it unless you want to be at war with the gods of our land. You cannot reject the gods and live on their land peacefully. They will be angry and you cannot hide, not even in Accra'.
In this ensuing dilemma and clash of civilizations, the law don't seem to offer much help to the young educated Clement Ananvuraborigo A - Ugidima.
It remains to be seen how he can keep his christian faith intact in the face of the adamant and dominant traditional society in which he finds himself.
Will Clement Anabvuraborigo A - Ugidima become a traditional chief against his own will and christian values or will he remain a christian and risk suffering the consequences of the wrath of his village gods and clan heads?