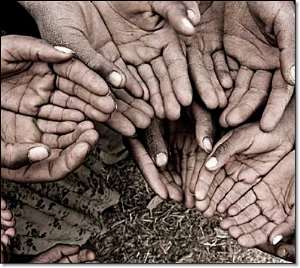 The World Bank Chief Economist, Apurva Shangi's report featured in Business Daily(November 11, 2015), threw Kenya's measurements of the County Governments' Gross Domestic Product (GDP) into a spin when his mapping found Kiambu County to have more concentration of wealth than Nairobi. The World Bank team simply utilized an old known usage of maps. Maps can suffocate or liberate humanity. A conscious and judicious deployment of maps can facilitate Africa out of the foreign aid paradigm.
In his book "A History of the World in Twelve Maps;" Jerry Brotton argues that maps are a proposed viewpoint of the World emerging from particular cultures' prevailing assumptions and preoccupations. The history of the world is dotted with maps that span the time Christians believed that the World was flat and that one would fall-off its tip; a time when maps didn't have North and South America and Australia to modern day Google maps that depict a fragile earth. Prevailing economic maps reinforce the aid paradigm depicting one part of the World as having capital and resources to aid others.
A quick review of African maps point to the dodgy geopolitical conundrums that record how the Triangular Trade Platform led to 12 million captured into slavery; 2 million perished in both WW1 and WW2 that had nothing to do with Africa; the Cold War put continental transformation to a screeching halt and lastly the modern day West and East rivalry is unfolding a new map. When globalized slavery hit the continent; Africans fled from roads and markets. When modern globalization hit the continent; Africans ran away from the profit tag and embraced NGOs. What is next, total surrender or push back?
The World Bank survey that torpedoed the general assumption that Nairobi County is a lead contributor to Kenya's Gross Domestic Product (GDP), and fronted Kiambu, Nyeri, Kajiado, Nakuru and Kwale as top contributors must alert all to possibilities for Africa. By simply evaluating what motivates other countries to come to Africa, one might redraw the economic map. Apurva's team deployed satellite imagery to capture economic activity on assumption of the existing correlation between night lights, consumption and investment activities. Obviously, this methodology would have judged huge parts of Africa as empty of economic activity five decades ago.
A "satellite imagery" that captures external powers' interest in Africa's natural resources; cheap labor; land; water; energy; markets and geopolitical positioning might alter the wealth of Africa. One can push the imagination further and capture the imagery of fear- the fear of immigrants from Africa. If Africa were as poor as the aid paradigm propagates, why would foreigners scramble to own it? The continent is owned by a capital ownership system that drives a recurrent and irrepressible social demand for expropriation.
Africa should redraw its wealth and poverty map to connect its human capital to physical capital. The global system as currently constituted sustains disconnect between Africans and physical capital. African countries must evolve a four pronged strategy to revise this order. At global level, African governments must lobby for the recalibration of key institutions, namely the United Nations; The World Bank and the International Monetary Fund (in terms of shareholding, voting rights and accountability) and agenda setting at the World Trade Organization. At continental level, countries should focus on lifting man-made barriers to prosperity and wellbeing, push for stability guided by law (not benevolent dictators) and create efficient intra Africa value chains. At national level, proactive programs should be instituted to train immature bourgeoisie and middle class on how the world works-their immaturity breeds instability.
National governments should push for incentives, opportunities and options for its citizens to enable the culture of entrepreneurship and formation of domestic corporations to flourish. At individual level, strict training regimes on productivity, employability and enterprise development skills should be promoted. Individuals on the continent must go beyond Google maps and craft their own approach on how Africans participate in global affairs.
By James Shikwati
The author [email protected] is the Founder Director of Inter Region Economic Network.