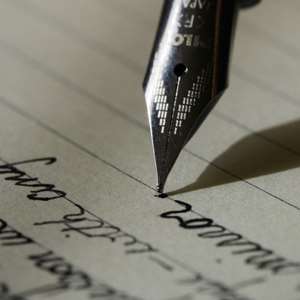 Emmanuella Mitte
Mary, a Liberian refugee born in Liberia to Liberian parents, gave birth to a child in 2003 in Ghana where she is now resident.
The father of the child is unknown; neither can the mother trace any relative of the man who fathered her child.
According to Act 20 (1) of the Liberian Constitution, 'The following shall be citizens of Liberia at birth… (b) a person born outside Liberia whose father (i) was born a citizen of Liberia (ii) was a citizen of Liberia at the time of the birth of such child and (iii) has resided in Liberia prior to the birth of such child.'
The 1992 Constitution of Ghana also states in article 7: 'A person is a citizen of Ghana by birth if he was born in or outside Ghana and at the date of his birth either of his parents or one grandparent was or is a citizen of Ghana.'
Per these constitutional outlines of what qualifies a person to be considered a national of any of these two countries, Mary's child does not have a nationality; or to better put it, she is 'STATELESS'.
Statelessness refers to the condition of an individual who is not considered as a national by any State under the operation of its law.
Statelessness often stems from issues related to nationality, with the main causes being gaps in nationality laws, arbitrary deprivation of nationality, processes relating to State succession and restrictive administrative practices.
Comparative Matrix on the key instruments relating to Human rights and Stateless persons in ECOWAS
The people who find themselves in the stateless condition are denied their fundamental human right which is universal and inherent in principle.
They are denied access to education and health or prevented from obtaining employment because they do not have documents to prove their nationality and are therefore left defenceless with no clearly defined rights to enjoy.
Emmanuelle Mitte, Senior Regional Protection Officer at the United Nations High Commission for Refugees (UNHCR), Senegal, said such people are not considered nationals by any State because they do not qualify under the operations of their laws and are often deprived of their rights and privileges.
'What is more frightening is that these people considered as persons without States are stateless in their own country,' she said.
Statelessness in West Africa
The United Nations High Commissioner for Refugee and Stateless (UNHCR), tasked by the United Nations to lead global efforts to address statelessness, estimates the number of people affected by statelessness to be 10 million worldwide.
Ms Maya Sahli Fadel
Out of this number about 750,000 people, according to the UNHCR, are in West Africa, majority of who are stateless in the countries of their birth.
The UN Refugee Agency also estimates that out of those considered stateless 60 per cent are children.
This points to the fact that there are many factors contributing to statelessness in the region.
Ms Mitte noted that West African states have acknowledged the importance of the fight against statelessness.
'Indeed in 2011, during the high-level conference in Geneva they made the largest number of pledges to improve their position on statelessness, compared to other regions in Africa and the rest of the world,' a background check on statelessness in West Africa revealed.
However, there has not been a corresponding effect as statistics show that more people are still at risk of becoming stateless in the region.
Tackling Statelessness
The right to nationality is enshrined in the Universal Declaration of Human Rights and other international conventions that provide practical steps to assist States in realising the right to nationality.
The 1961 Convention on the Reduction of Statelessness established an international framework to ensure the right of every person to nationality by establishing safeguards to prevent statelessness at birth and later in life.
The 1954 Convention is also an important instrument that seeks to ensure the enjoyment of human rights by stateless persons as it establishes an internationally recognised status for them.
The UNHCR, on realising that something more drastic needed to the done to end statelessness in West Africa, also launched a campaign to end statelessness on November 4, 2014.
'The objective is to eradicate statelessness which is not as difficult as solving hunger or bringing peace when two countries are at war. It is easy to solve statelessness,' Ms Mitte said.
She explained that addressing the issue of statelessness requires political will on the part of governments to improve their national legislations to ensure that anyone born or is strongly connected to their territory does not end up stateless.
'It only requires political will; it only requires the strength to improve the national legislation to ensure that anyone born or is strongly connected to their territory does not end up stateless,' she said.
For the UNHCR Protection officer, States have to realise the significance of statelessness in their territory, 'how to do this, and simply conduct a study to know who are stateless and why they became stateless in their territory.'
Ms Mitte indicated that States have to review their legislations on nationality since one of the sources of statelessness has to do with conflict of nationality laws, especially nationality by birth.
'The simple thing that they have to do is to ensure that any child born in their territory acquires nationality, at best automatically, otherwise they are stateless,' she said.
She also observed that States need to include in their legislations provisions to include foundlings—those who are found abandoned in their territories—and give them nationality.
'There are other things that states can do, but it depends on the context. For example, some States discriminate against men and women when it comes to transmission of nationality. Those states have to review their legislations and treat men and women equally,' she added.
Ms Maya Sahli Fadec, the Special Rapporteur, African Commission for Human and People's Right (ACPHR), African Union Office in Banjul, the Gambia, has appealed to political leaders to end statelessness in West Africa by rectifying the 1954 and the 1961 UN Conventions on Statelessness, which basically talk about giving protection to stateless people and preventing and reducing statelessness.
She commended Cote d'Ivoire for providing information on statelessness and Senegal for reforming her laws to prevent statelessness in her territory while protecting stateless people.
UNHCR's Role
The role of the UNHCR is first to sensitise the populace through public opinion for the State to realise that statelessness is a relevant phenomenon which exists and does concern everyone.
Secondly, the Agency works to provide technical assistance to States and assist them to identify legislations which are likely to lead to statelessness or which may prevent such States from treating stateless people in their territories with dignity.
'I have seen some positive development in the region in the prevention of statelessness. Through our work, countries like Cote d'Ivoire and Senegal have recently modified their legislations so as to better prevent statelessness. For example, Senegal changed its legislation to ensure that mothers can transfer their nationality like fathers,' Ms Mitte disclosed.
However, she was quick to point out that what the UN Agency is yet to see is a better identification and protection of stateless persons.
'As we talk, stateless persons are still invisible in the sense that there are no mechanisms in place to find them and document them and ensure that they have access to minimum human rights,' Mitte complained.
Role of Media
The media is an essential part of UNHCR's work. The role of the media is to sensitise the public.
The UNHCR Protection Officer said the public doesn't know about statelessness, and that even stateless persons do not know that they are stateless. She therefore emphasised the need for the media to take up the challenge and educate the public in that regard.
'So the media has a crucial role to play in changing statelessness,' she noted, adding, 'We want to sensitise the media so that the media has enough information to sensitise the public. If the public has enough information to request from the decision makers to change the legislations and practice, it will ensure that everyone can enjoy their right to a nationality.'
Ms Fadec also highlighted the critical role of the media in exposing issues of statelessness in their respective countries and how they can help relevant authorities to rectify existing treaties and implement existing laws to curb the problem or make the lives of stateless people better.
'The media has a crucial role to play in sensitising the public and decision makers on the hardships faced by stateless people and on how to curb the canker,' she stated.
By Jamila Akweley Okertchiri