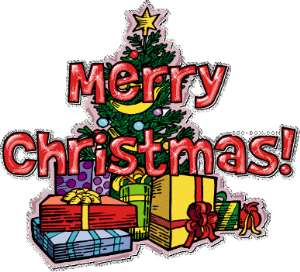 CHRISTMAS: A TIME TO FOSTER PEACE AND UNITY
For unto us a Child is born, Unto us a son is given; And the government will be upon His shoulder.
And His name will be called Wonderful, Counselor, Mighty God, Everlasting Father, Prince of Peace.
Of the increase of His government and peace
There will be no end. –Isaiah 9: 6-7.
The Christmas season has arrived. It is a festival that Christians all over the world celebrate to honour the birth of Christ.
Some of the important features of the Christmas spirit include the decoration of homes and shops with scintillating lights and beautiful flowers, singing of carols, keeping vigil and praying to welcome the birth of Jesus Christ on 25 December.
It is also during this period that people put on their best clothes, eat the best of food they can afford and make merry. It is also a period of sharing.
People buy gifts for their loved ones. They share food and drinks with their loved ones and neighbours.
Unfortunately some people have given a different meaning to Christmas. For some it is their cocoa season; to receive as much as they can from friends, relatives and well-wishers.
Some also put their " genitals on wheels" to borrow the words of Dr. Kojo Sena and indulge in promiscuity. For others, it is binge drinking and excessive eating.
Professional thieves take advantage of the season to reap where they had not sowed. Armed robbers and other social deviants increase their nefarious activities around this same period. The significance of Christmas is lost on such unscrupulous elements of society.
For me Christmas is a time for sober reflection. The great Socrates once remarked: "The unexamined life is not worth living."
As you celebrate the birth of Christ, be honest to yourself and ask whether you are living up to expectation as a Christian. Is your life reflecting the qualities of our Lord and Master, Jesus Christ?
Jesus was a man of extreme humility. He dedicated his life to serving the poor and deprived.
He was compassionate to everyone including his enemies. He healed the sick and fed the hungry.
Jesus was a great instructor and philosopher. He taught many life principles which were often in the form of parables.
One of the most important life principles he taught is about giving. In the book of Acts 20:35, the LORD said, "There is more happiness in giving than there is in receiving." Practice this principle and the circumstances in your life will change for the better.
He taught us to forgive, even our enemies. He lived above reproach.
Jesus was the King of peace. He preached peace and unity during his time on earth.
As we celebrate Christmas, let us dedicate our lives to the values for which Christ lived and died. Take an inventory of your life.
What have you done with your life so far? What is your contribution to the human family?
Are you at peace with yourself and your neighbours? Forgive unconditionally and reconcile with your enemies.
Do not leave yourself broke after Christmas. Remember the adage which says, "Cut your cloth according to your size."
Even though the outcome of the recently held elections has become a subject of dispute, we must all resolve to maintain the unity and peace of this country. What we need at this time of our political history is peace and not war.
Let the Christmas season unite us as a nation. Without peace and unity, there can be no development.
Wishing precious readers, a merry Christmas and a prosperous New Year.
Long Live The Heritage Newspaper. Long Live The Editor, Staff and Management. Long Live Ghana.