NDC's Amadu Sulley now EC boss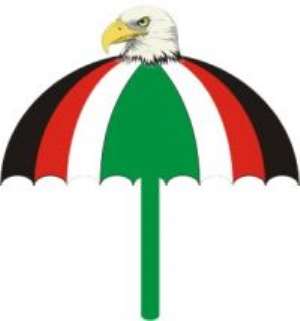 After putting up a sterling performance in last September's strategic retreat organised by the ruling National Democratic Congress, President John Evans Atta-Mills has appointed Amadu Sulley as deputy Chairman of the Electoral Commission.
His appointment, as contained in a press statement signed by J.K Bebaako Mensah, secretary to the Cabinet, takes effect from today, May 2, 2012.
Mr Sulley was formerly the Director of Research Monitoring and Evaluation at the Electoral Commission and has been appointed to replace David Kanga who retired on the April 21, 2012.
Mr Sulley's association with the NDC came to the limelight when in September the New Statesman broke the story about his presence at an NDC strategic meeting organised in Shai Hills.
Initially denied by the EC's acting Director of Communications, Christian Owusu Parry, Johnson Asiedu-Nketsiah, General Secretary of the NDC, confirmed the New Statesman's story, stating categorically that Mr Sulley was at their meeting.
In September 2011, Amadu Sulley was the special guest of a five-day top secret strategic retreat of the ruling party held at Shai Hill, where he reportedly schooled top strategists of the NDC about how to exploit loopholes in the biometric process to its advantage.
  Mr Sulley explained to the NDC top guns that even though biometric registration without verification is "useless", they should get the other minority parties to support them to reject the NPP's call for verification at the polling stations.
  Mr Sulley also spoke on the need for the NDC, with its allies in the EC, to undertake a 'cloning' exercise in their strongholds. This, he explained, to mean manipulating the central computer database to electronically undertake multiple registrations.
  It would be recalled that in April 2008, the NDC produced a CD ROM as evidence to back its claim that the voter register in the Ashanti Region was bloated. The NDC had alleged a 113% increase in the voter population of 13 constituencies.
  Amadu Sulley was also part of the NDC strategic group even during the 2008 elections. This was the man who in 2008 produced the CD ROM the NDC used as evidence to back its claims of a bloated voter register in the Ashanti Region. He was accused of deliberately "blowing up" the figures to create the impression of a bloated voters' register.