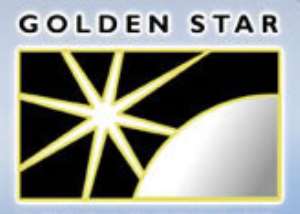 GSOPP said the programme is only part of its social responsibility

GSOPP boss Isaac Quarm speaks to Joy News© Copyright myjoyonline
Golden Star Resource, a gold mining company operating in the Wassa and Bogosso Prestea areas of the Western Region, has invested $1.8 million towards the cultivation of oil palm plantations for farmers whose livelihoods are affected by the company's mining operations.
The over 500 hectares of oil palm plantation, which covers five communities within the catchment area of the mine, is so far employing over 300 farmers and farm hands on the plantation.
The manager of the Golden Star Oil Palm Plantation (GSOPP), Isaac Quarm, said the overall objective of the program is to provide alternative job creation ventures for the communities.
Golden Star said it is committed to being a part of the community in which it operates by maintaining strong community relationships.
Mr Quarm said this recognition is based on mutual respect and recognition of each other's rights along with an active partnership and long-term commitment to the betterment of the community.
Farmers, under the programme, can harvest from 12 to 15 tonnes per hectare of palm fruits.
According to authorities, farmers would keep 70 percent of their profits and use 30 percent to repay their loans.
"We have integrated [modern] farming practices," Mr Quarm told Joy News.
The GSOPP manager said the project is challenged by lack of funds but hinted the mining company is ready to partner other organisations to expand the plantation.
He said the company plans to invest $ 500 million into the GSOPP project.
Credit: Kwaku Owusu Peprah/Fiifi Koomson