Krachi West District marks Yam Festival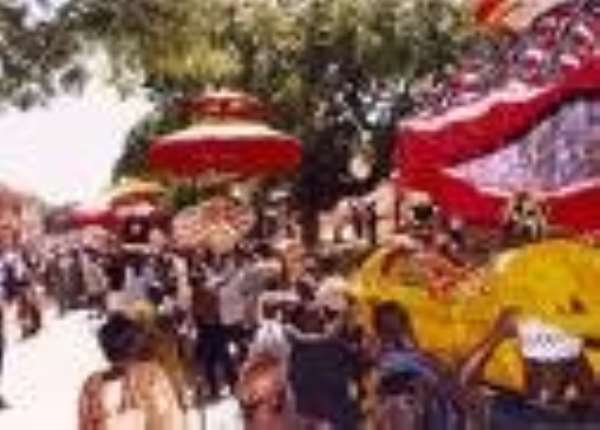 The Chiefs and people of Chonke Nchumuru Traditional area in the Krachi West District have held a durbar to climax their annual Yam Festival at Borae. 
The celebration centered on Peace and Development. 
The Krachi Wura, Nana Mprah Besemuna urged the people to support the development efforts and initiatives being instituted by the traditional authorities. 
Nana Mprah called for cooperation between the two Krachi East and West District Chief Executives to ensure total development of the entire Krachi community. 
He advised traditional leaders in the country to promote peace in their communities to enhance socio-economic development in their communities. 
The krachi East District Chief Executive, Raphael Ogyemoko noted that Festivals should be observed  as periods of accountability, stock-taking, and planning for the common good of the people and not only merry making.
He asked the people to avoid partisanship and support government's development agenda. 
The Krachi West District Chief Executive, Mose Ponya admonished the people especially the youth to refrain from Premarital and unprotected sex to avoid contracting HIV and AIDS. 
The Paramount chief of Chonke Traditional Area, Dasebre Nana Kwame Bonfa appealed to government to upgrade the Borae Clinic into a hospital.