Let's play by the rules - Asiedu Nketiah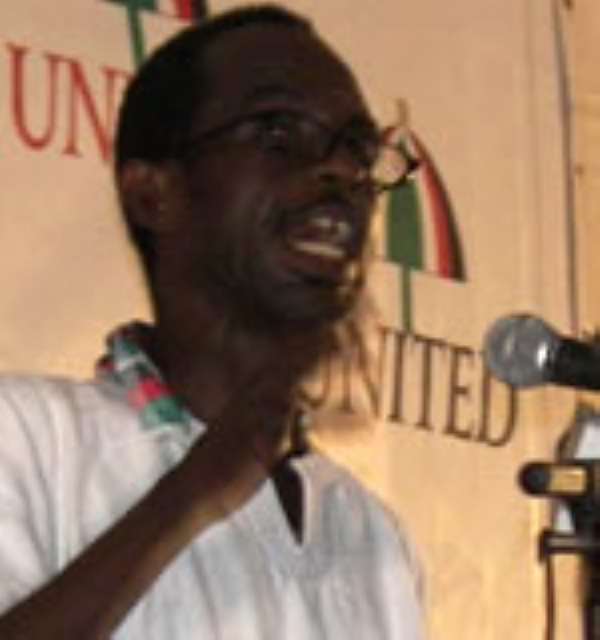 The General Secretary of the National Democratic Congress (NDC), Mr Johnson Asiedu Nketia, has advised the party's parliamentary aspirants to abide by the rules and regulations governing it as stipulated in
their constitution.
He asked the parliamentary aspirants to refrain from using unorthodox methods in their quest to annex their respective parliamentary primaries, saying "that would ensure that a lasting principle was left in the NDC".
According to him, if that was done, it would control rancour and confusion within the party and ensure that the prevailing unity and peace within the NDC was sustained.
He gave the advice at the weekend in Bolgatanga when addressing the party's supporters and functionaries before the commencement of the vetting process of parliamentary aspirants for five constituencies in the Upper East Region.
The vetting process was also supervised by the first National Vice-Chairperson, Madam Hilda Salifu; the Regional Chairman, Alhaji Mumuni Bonaba; the Regional Vice-Chairman, Mr Richard Adua, as well as other regional constituency executives.
The five constituencies include Pusiga, Garu-Tempane, Binduri,Talensi and Bongo. Fourteen persons including the incumbent members of parliament (MPs) in the five constituencies were declared eligible to contest in the NDCs parliamentary primaries.
The primaries are scheduled to be held between April 6 and 13, this year. The eligible parliamentary aspirants are Mr Simon Akunye, the incumbent MP; Dr Soyir Yariga and Aboko Akurugu, for Pusiga
Constituency; Mr Dominic Azuma Azimbe, the incumbent MP; George Sulemana Ndebugri and Asigri Zanyiya Daniel, for Garu-Tempane Constituency.
Others are: Mr Mark Anthony Awuni, the incumbent MP; Haruna Salifu and Ben Noah Azure, for Binduri constituency; Mr John Akologo Tia, the incumbent MP, and Robert Yeloni, for Talensi Constituency; Mr Albert
Abongo and Donastus Akamugre, for Bongo Constituency.
Mr Nketia said the vetting process was done in an honest and transparent manner as stipulated by the NDC constitution and urged supporters of the various aspirants to accept the results in good faith.
The general secretary called on the parliamentary aspirants to conduct their campaigns with civility and decorum, devoid of inflammatory and vulgar language.
"Those of you who will lose in the primaries should support the winners so that the party can improve upon its fortunes during the December polls," he stressed.
He equally called on the constituency executives to be fair and honest when conducting the primaries so that the best candidates emerged victorious.